League of Women Voters of Maine Applauds Court Order for RCV to Proceed Voting
Press Release April 4, 2018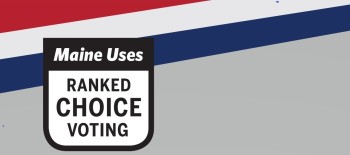 Augusta - The League of Women Voters of Maine today applauded the ruling of Superior Court Justice Michaela Murphy requiring ranked choice voting to proceed in the June 2018 primary election. In finding as she did, Justice Murphy affirmed the will of voters and wrote, ""The court finds that this is not a doubtful case ...." However, this ruling leaves as yet unsettled another complaint filed hours ago on behalf of the Maine State Senate. The League believes the time for answering these questions is long past.
"We are disappointed in these last-minute legal maneuvers designed to thwart the will of a majority of Maine voters," said League President Jill Ward. "Regardless of your views about ranked choice voting, the public is poorly served by disrupting the regular order at the eleventh hour. The June election should proceed with RCV, and the legislature should provide the modest funding requested by the Secretary of State to underwrite that effort - if needed."
The people's veto language was finalized on November 6th - 21 weeks ago. The people's veto signatures were certified a month ago, and ballots must be ready to go to the printers a week from Friday. By waiting this long, the opponents of RCV can no longer insist that this is an emergency. They have effectively forfeited their claim to having a judge grant their motion, not to mention that the legal claims are without merit.
If the Maine Senate really cared about the minor issues they have raised, they would instead introduce legislation to fix any errors, clarify authority, or provide funding. But they are not taking that path.
Jill Ward added, "This is a policy disagreement masquerading as a legal claim. The opponents of ranked choice voting have lost repeatedly in the court of public opinion. Fortunately, our courts will see this for the last-ditch effort that it is."