Maine People Expect Ranked Choice Voting for 2018
Augusta must honor the will of Maine voters and ensure full implementation of the law
Joint Press Release May 23, 2017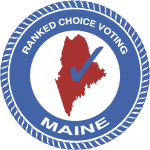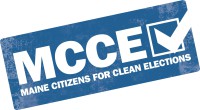 Augusta - Last November, Ranked Choice Voting was approved by the second largest referendum vote of the people in Maine's history. Maine people believe that our system is broken. Ranked Choice Voting is a critical solution to give more voice and more choice to voters in our elections and in our democracy.
"The Maine Legislature must honor the will of the people and implement the law," said Kyle Bailey, Campaign Manager for Yes On 5. "The Maine Legislature can act in response to the Opinion of the Justices to update the law and they should do so."
"The reasons people passed the Ranked Choice Voting law are as urgent today as they were yesterday," said former Senator Dick Woodbury (I-Yarmouth). "We are counting on the Secretary of State to immediately implement it for federal elections, which have no constitutional questions. And we're counting on the Legislature to pass a constitutional amendment to fulfill the will of the people for state elections too."
"If the Legislature decides to act, we would support a constitutional amendment that is consistent with the will of Maine people," said Jill Ward, President of the League of Women Voters of Maine. "The parts of the law that are unaffected by the advisory opinion, including the application of Ranked Choice Voting to federal races, should be implemented in full for the 2018 election."
Constitutional questions regarding Ranked Choice Voting only relate to general elections for Governor, State Senate and State House of Representatives. There are no constitutional concerns about Ranked Choice Voting with regards to primary elections and federal elections, including the elections for U.S. Senate and the U.S. House Representatives, which will be on the ballot in November 2018.