Press Release June 1, 2018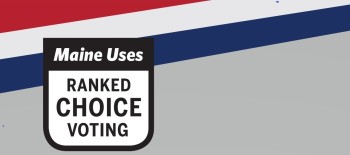 Portland
-- Two of Maine's most-recognized and beloved media figures -- the Humble Farmer (Robert Skoglund) and Karmo Sanders, better known as "the Marden's Lady" -- have joined forces with the League of Women Voters of Maine to ensure Mainers are ready to use Ranked Choice Voting in the June primary.
A new public service announcement will begin airing June 1st and will run through June 11th. The PSA can be viewed here: https://www.youtube.com/channel/UC_HE3MkBkHYXzPp0h9WNiag The video encourages Mainers to use the full power of their vote and rank as many candidates as they wish.
"We don't agree on much, that's for sure," Sanders says in the ad, and Krogland replies, "But I bet we agree that it is important to vote. And using ranked choice voting was fast and easy."
The League of Women Voters of Maine Education Fund is conducting a public education project, "Maine Uses Ranked Choice Voting," for the purpose of educating voters and others involved in the June election.
Learn more about RCV at Maine Uses RCV's new website: https://rcv.mainecleanelections.org. Please also visit https://www.lwvme.org and https://www.mainecleanelections.org for information about the organizations behind this project.