Press Release October 9, 2017
The League of Women Voters of Maine welcomes its newest chapter in the Midcoast Area. Members include men and women, those new to the League and many with a long history of League participation. As the League approaches its 100th anniversary in 2020, the League of Women Voters in Maine has seen membership grow over 75% in the last year, reflecting renewed interest in the mission of the League nationwide.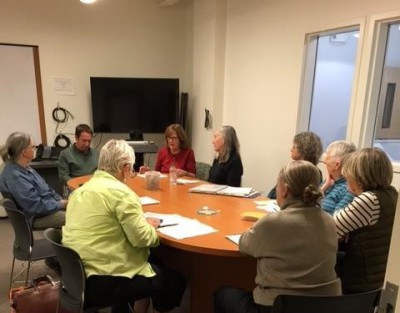 The League of Women Voters is a nonpartisan political organization, which encourages the informed and active participation of citizens in government, works to increase understanding of major public policy issues, and influences public policy through education and advocacy. Membership is open to all who support the League's mission, and we welcome new members.
The Midcoast League holds open meetings on the first Monday of each month at 5:00 p.m. with rotating locations. Please join us at our next meeting on November 6th at the Thomaston Public Library, 60 Main St., Thomaston.
The new League plans candidate and issue forums for the 2018 election cycle, voter registration events, and panel discussions on current issues. Please contact the Midcoast League at (207) 622-0256, email: midcoast@lwvme.org or visit our website at https://www.lwvme.org/Midcoast.html for more information.