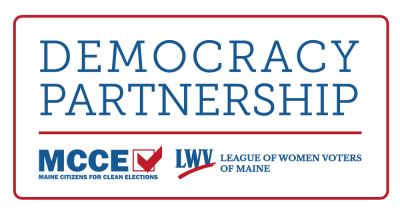 Unlock your inner activist. Join us at the State House on February 15.
Keys to the Capitol
The League of Women Voters of Maine and Maine Citizens for Clean Elections invite you to join us.
Thursday, February 15 * 9:00 am - 3:30 pm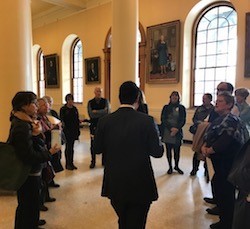 Please join us for a day of learning, networking, and advocacy as we celebrate the League's 98th birthday at the Maine State House! Learn about our legislative priorities, get tips for effective lobbying, connect with your legislators, and hear a lively panel discussion while enjoying tea at the Blaine House. To make the most of your day, you are encouraged to invite one of your legislators to lunch in the Capitol's Cross Cafe.
Register now. Everyone welcome. Registration required for some events.

Agenda
9:00-9:30 Opening ceremony * Hall of Flags
Keynote speaker
Anne Gass
will connect the League's suffrage history to the important work we continue to do today.
9:30-10:30 Reception * Hall of Flags
Meet and mingle with legislators and members of the League and MCCE. You may also want to visit the Senate or House gallery or take a guided tour of the Capitol.
11:00-12:30 Lobbying 101 * Welcome Center
This training session will prepare you for lunch with your legislator or advocacy in the future. Learn about the League's and MCCE's priorities for the current legislative session and beyond. Get tips and talking points that will help you make an impact with lawmakers.
12:30 - 2:00 Lunch
Make an appointment in advance for one-on-one lunch with your legislator(s) in the Cross Cafe. Otherwise, make your own plans for lunch in the cafe or elsewhere.
2:00-3:30 Panel discussion and afternoon tea * The Blaine House
Join us at the Governor's Mansion to hear a panel of experts talk about one of the hottest issues of 2018: gerrymandering.