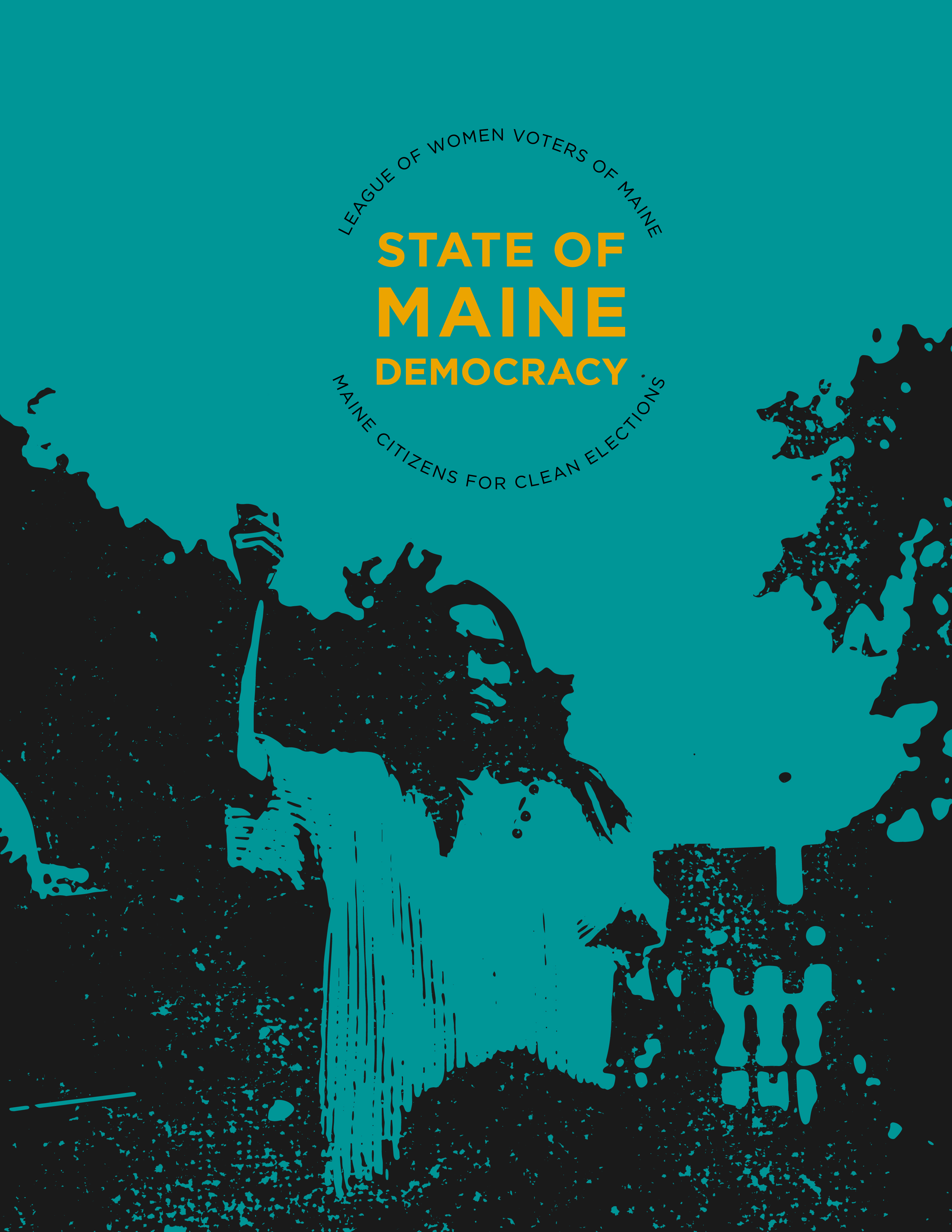 INTRODUCTION
After a tumultuous year in American politics, Democracy Maine releases the second edition of their report, State of Maine Democracy, that assesses the health of the state's government and democracy. The first edition was released in April 2020, just after the first wave of the COVID-19 pandemic.
This report offers a broad and objective perspective on Maine's democracy in several selected areas, including the effect of poverty on voter turnout, voting rights and barriers to voting, election methods, conduct of elections, money in politics, newspapers and media access, and more.
In each chapter, key indicators study whether certain trends in Maine are positive or negative. Where possible, the report compares Maine with other states to provide a larger context.
WHAT PEOPLE ARE SAYING:
"The indicators in this report jump off the page. It's a resource treasure for all Maine citizens."
— Richard Rosen, former State Senator, former commissioner of the Maine Department of Administrative and Financial Services (DAFS), currently Vice President for Financial and Institutional Services at Maine Maritime Academy
"History underscores a democracy's unparalleled contribution to human liberty and personal fulfillment. However, the past also reminds us how fragile and difficult building and sustaining this political system can be. Maintenance requires rigorous inventory and examination. This insightful and accessible report holds up a mirror to Maine citizens of our state's strengths in manifesting a vibrant democracy - and the crucial areas that require improvement."
— Glenn Cummings, former Speaker of the Maine House and Deputy Assistant Secretary, US Department of Education, under President Obama, currently President of USM.
"Thank you, Democracy Maine, for providing such an impressive and easily accessible assessment of the state of our democracy in Maine. From measuring the influence of outside money in our elections to the percentage of eligible Maine voters who cast ballots, the report takes a comprehensive look at the underpinnings of our democracy and offers helpful suggestions about how we can make it even stronger going forward."
— Peggy Rotundo, former Maine State Representative, currently Director of Strategic and Policy Initiatives at Bates College

---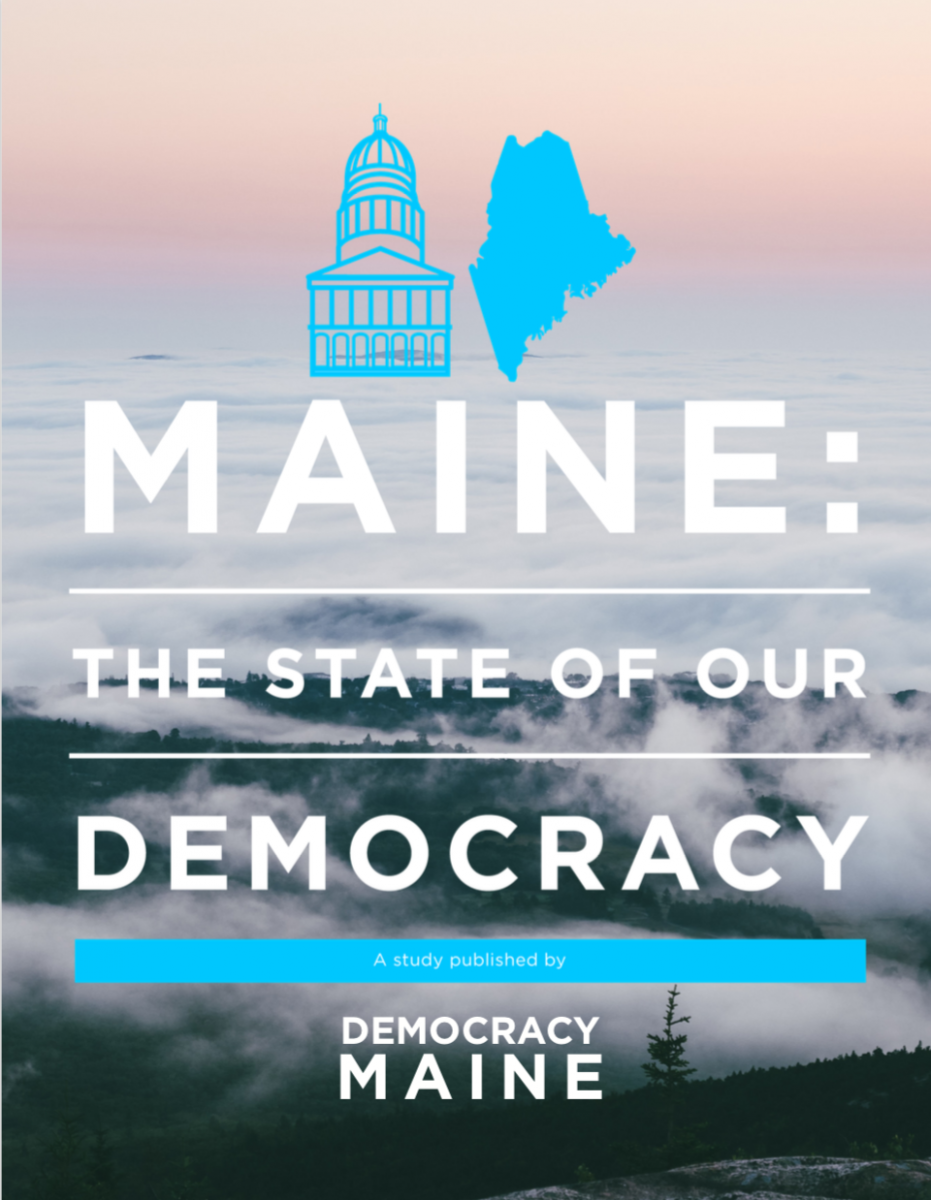 Maine: The State of Our Democracy
Published March 2020
---
REVIEWS:
"This report provides a great snapshot of the state of our Democracy in Maine. It is both an affirmation of what we are doing well and a challenge for where we can do better."
— Hon. Roger Katz, former State Senator
"This report is Democracy Maine's latest contribution in nudging our systems of democracy in positive directions in representative government, civic participation, citizen voice, electoral integrity, and transparency in governance. It draws attention to both Maine's achievements and the areas where we can and must strive to do better."
— Dick Woodbury, former State Senator
"Maine's democracy is vibrant but requires vigilance to remain so. At a time when many of us have grown weary of the rigid ideologies and cancerous partisanship that defines our politics, we cannot retreat. An engaged, civil, respectful, and active citizenry is the best , and perhaps only, inoculation against the erosion of our democratic values. Please read this report and remain engaged on behalf of all of us."
— Kay Rand, former Chief of Staff for U.S Senator Angus King