UPDATE: COVID-19 Message
In light unfolding developments, we want to keep you updated on our efforts to prepare at the League of Women Voters. Your health and safety are our top priorities.
Local Leagues are considering their scheduled events and will be making decisions about cancellations or moving events to remote technology. Updated information will be posted on this page as decisions are made.
The Portland office will be closed, and staff will be working from home starting Monday, March 16. If you need to come into the Portland office for any reason, please contact info@lwvme.org or call 207-831-6223.
We're sad to announce that the New England States Leadership Conference, which was scheduled to be held April 4-5 in Wells Maine, has been CANCELLED. If you were registered, you should have received an email with more information yesterday. We are looking into a webinar option to provide an alternative format to hear some of our great speakers and will keep you informed.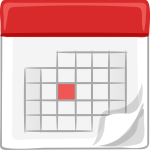 We sponsor meetings and events for the public and League members.
Date & Time
Place
Description
Wednesday
Apr 1, 2020
6:00 pm
State Lunch
217 Water St
Augusta 04330

Capital Area: Citizen Initiative Consensus Study Meeting

If you share our passion for Making Democracy Work, please join us at the Citizens' initiative Study Group for Downeast League members. Refreshments will be provided. Please RSVP to downeast@lwvme.org. Learn more about this study at https://www.lwvme.org/CIStudy.html.

Saturday
Apr 4, 2020
9:00 am
York County Community College
112 College Dr
Wells 04090

CANCELLED: New England States Leadership Development Conference

UPDATE: Because of coronavirus, we have decided to cancel this year's New England Leadership Development Conference. We are exploring the possibilities for offering some of the event online in webinar form. Please let us know if this is something which you would participate in, and be specific about which speaker(s) you would want to hear from. Learn more about how to receive your refund and cancel any hotel bookings.

---

Register for the League's fourteenth annual New England Regional Leadership Development Conference!

Our theme this year is:

"Engaging the Future"

State League leaders from CT, MA, ME, NH, RI and VT have developed a dynamic agenda for 2020 that is sure to address the most compelling issues of the year.

Plenary sessions will be at the York County Community College, 112 College Drive in Wells, ME, less than a mile from our hotel accommodations at the Hampton Inn, 900 Post Road, Wells, ME.

Thursday
Apr 9, 2020
9:00 am
Portland, South Portland Or Westbrook (tbd)

Neighbor to Neighbor Voting

Neighbor to Neighbor Voting is a project of the League of Women Voters of Maine designed to increase voter engagement and participation in our political process through canvassing neighborhoods with low voter participation.
sign up here

Thursday
Apr 9, 2020
6:00 pm
43 Willow Grove Rd
Brunswick 04011

Brunswick Area: Citizen Initiative Consensus Study Meeting

If you share our passion for Making Democracy Work, please join us at the Citizens' initiative Study Group for Brunswick Area members. A light supper will be provided. Please RSVP to brunswick@lwvme.org. Learn more about this study at https://www.lwvme.org/CIStudy.html.


Saturday
Apr 11, 2020
12:00 pm
Moore Community Center
125 State St
Ellsworth 04605

LWV-Downeast Monthly Meeting

ERA: What's the State of Play?

Our April 11 community event will feature author and historian, Anne Gass; and Maine State Representative Lois Reckitt (D, District 31)..

Saturday
Apr 18, 2020
10:00 am
Thomas' Episcopal Church Parish Hall
33 Chestnut St
Camden 04843

CANCELLED: Civil Discourse Workshop

Valerie Kelly and Barbara Kaufman from the League of Women Voters - Portland Area will be facilitating this Civil Discourse workshop co-sponsored by the Thomas' Episcopal Church in Camden.

Join us to learn about what civil discourse means, why it is important, and how we can all do better. Phone (207) 236-3680 to register.

Thursday
Apr 23, 2020
9:00 am
Lewiston/ Auburn Or Bangor (tbd)

Neighbor to Neighbor Voting

Neighbor to Neighbor Voting is a project of the League of Women Voters of Maine designed to increase voter engagement and participation in our political process through canvassing neighborhoods with low voter participation.
sign up here

Wednesday
Apr 29, 2020
5:00 pm
Ann's House
Trenton

Downeast: Citizen Initiative Consensus Study Meeting

If you share our passion for Making Democracy Work, please join us at the Citizens' initiative Study Group for Downeast League members. Refreshments will be provided. Please RSVP to downeast@lwvme.org. Learn more about this study at https://www.lwvme.org/CIStudy.html.


Tuesday
May 12, 2020
5:30 pm
Seasons Restaurant
427 Main St
Bangor 04401

Bangor League Meeting and Book Discussion

Meets the 2nd Tuesday of every month. Join us for League business, dinner, and a book discussion. The May book is Presidents of War. by Michael Beschloss.

Thursday
May 14, 2020
12:00 am

Neighbor to Neighbor Voting

Neighbor to Neighbor Voting is a project of the League of Women Voters of Maine designed to increase voter engagement and participation in our political process through canvassing neighborhoods with low voter participation.
sign up here

Thursday
May 28, 2020
9:00 am
Portland, South Portland Or Westbrook (tbd)

Neighbor to Neighbor Voting

Neighbor to Neighbor Voting is a project of the League of Women Voters of Maine designed to increase voter engagement and participation in our political process through canvassing neighborhoods with low voter participation.
sign up here

Tuesday
Jun 9, 2020
5:30 pm
Seasons Restaurant
427 Main St
Bangor 04401

Bangor League Meeting and Book Discussion

Meets the 2nd Tuesday of every month. Join us for League business, dinner, and a book discussion. The June book is Blowout by Rachel Maddow.

Thursday
Jun 11, 2020
9:00 am
Lewiston/ Auburn Or Bangor (tbd)

Neighbor to Neighbor Voting

Neighbor to Neighbor Voting is a project of the League of Women Voters of Maine designed to increase voter engagement and participation in our political process through canvassing neighborhoods with low voter participation.
sign up here

Thursday
Jun 25, 2020
9:00 am
Portland, South Portland Or Westbrook (tbd)

Neighbor to Neighbor Voting

Neighbor to Neighbor Voting is a project of the League of Women Voters of Maine designed to increase voter engagement and participation in our political process through canvassing neighborhoods with low voter participation.
sign up here

Thursday
Jul 9, 2020
9:00 am
Portland, South Portland Or Westbrook (tbd)

Neighbor to Neighbor Voting

Neighbor to Neighbor Voting is a project of the League of Women Voters of Maine designed to increase voter engagement and participation in our political process through canvassing neighborhoods with low voter participation.
sign up here

Tuesday
Jul 14, 2020
5:30 pm
Seasons Restaurant
427 Main St
Bangor 04401

Bangor League Meeting and Book Discussion

Meets the 2nd Tuesday of every month. Join us for League business, dinner, and a book discussion. The July book is Shadow Networks: Media, Money and the Secret Hub of the Radical Right by Anne Nelson.

Thursday
Jul 23, 2020
9:00 am
Portland, South Portland Or Westbrook (tbd)

Neighbor to Neighbor Voting

Neighbor to Neighbor Voting is a project of the League of Women Voters of Maine designed to increase voter engagement and participation in our political process through canvassing neighborhoods with low voter participation.
sign up here

Tuesday
Aug 11, 2020
5:30 pm
Seasons Restaurant
427 Main St
Bangor 04401

Bangor League Meeting and Book Discussion

Meets the 2nd Tuesday of every month. Join us for League business, dinner, and a book discussion. The August book is It's Up to Us by John Kasich.

Thursday
Aug 13, 2020
9:00 am
Lewiston/ Auburn Or Bangor (tbd)

Neighbor to Neighbor Voting

Neighbor to Neighbor Voting is a project of the League of Women Voters of Maine designed to increase voter engagement and participation in our political process through canvassing neighborhoods with low voter participation.
sign up here

Thursday
Aug 27, 2020
9:00 am
Portland, South Portland Or Westbrook (tbd)

Neighbor to Neighbor Voting

Neighbor to Neighbor Voting is a project of the League of Women Voters of Maine designed to increase voter engagement and participation in our political process through canvassing neighborhoods with low voter participation.
sign up here

Thursday
Sep 10, 2020
9:00 am
Lewiston/ Auburn Or Bangor (tbd)

Neighbor to Neighbor Voting

Neighbor to Neighbor Voting is a project of the League of Women Voters of Maine designed to increase voter engagement and participation in our political process through canvassing neighborhoods with low voter participation.
sign up here

Thursday
Sep 24, 2020
9:00 am
Portland, South Portland Or Westbrook (tbd)

Neighbor to Neighbor Voting

Neighbor to Neighbor Voting is a project of the League of Women Voters of Maine designed to increase voter engagement and participation in our political process through canvassing neighborhoods with low voter participation.
sign up here

Thursday
Oct 1, 2020
9:00 am
Lewiston/ Auburn Or Bangor (tbd)

Neighbor to Neighbor Voting

Neighbor to Neighbor Voting is a project of the League of Women Voters of Maine designed to increase voter engagement and participation in our political process through canvassing neighborhoods with low voter participation.
sign up here

Thursday
Oct 8, 2020
9:00 am
Portland, South Portland Or Westbrook (tbd)

Neighbor to Neighbor Voting

Neighbor to Neighbor Voting is a project of the League of Women Voters of Maine designed to increase voter engagement and participation in our political process through canvassing neighborhoods with low voter participation.
sign up here

Thursday
Oct 15, 2020
9:00 am
Lewiston/ Auburn Or Bangor (tbd)

Neighbor to Neighbor Voting

Neighbor to Neighbor Voting is a project of the League of Women Voters of Maine designed to increase voter engagement and participation in our political process through canvassing neighborhoods with low voter participation.
sign up here

Thursday
Oct 22, 2020
9:00 am
Portland, South Portland Or Westbrook (tbd)

Neighbor to Neighbor Voting

Neighbor to Neighbor Voting is a project of the League of Women Voters of Maine designed to increase voter engagement and participation in our political process through canvassing neighborhoods with low voter participation.
sign up here https://www.mainecleanelections.org/civicrm/event/register?id=725&reset=1

Thursday
Oct 29, 2020
9:00 am

Neighbor to Neighbor Voting


Neighbor to Neighbor Voting is a project of the League of Women Voters of Maine designed to increase voter engagement and participation in our political process through canvassing neighborhoods with low voter participation.
sign up here https://www.mainecleanelections.org/civicrm/event/register?id=725&reset=1