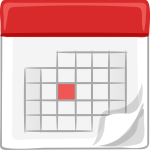 We sponsor meetings and events for the public and League members.
Date & Time
Place
Description
Friday
Jul 19, 2019
10:00 am

Democracy Forum -- Town Government: Take 2. Listeners have spoken!

LWV-Downeast hosts a monthly radio program on democracy in cooperation with WERU FM. This month, back by popular demand, we'll talk more about practicing politics and democracy at the most personal level, in local government. What are the characteristics of the towns that have the most civic participation? How can community members help create a culture of inclusion and civic engagement in their own towns? What can go right; and what can go wrong? We'll take listener calls during the second half of the show. Special Guests: Susan Clark, author and facilitator focusing on community sustainability and citizen participation; Susan Lessard, Bucksport Town Manager; and Dick Thompson, moderator for Towns of Palermo, China, Vassalboro, and others. Learn more.

WERU 89.9 FM Blue Hill, streaming at weru.org

Monday
Jul 29, 2019
5:30 pm
Maine Center For Economic Policy
1 Weston St
Augusta 04330

Augusta Chapter Meeting

Tuesday
Aug 6, 2019
7:00 pm
Jesup Memorial Library
34 Mount Desert St
Bar Harbor 04609

"Saving America Once Again -- Comparing the Tea Party and the anti-Trump Resistance" with Theda Skocpol

Skocpol will speak about both the grassroots spread of more than a thousand local Tea Parties starting in 2009 and the current spread of at least as many local resistance groups as instances of an electorally sparked citizen movement aimed at fostering participation and redirecting public agendas and party politics. Both times, citizens horrified at the election of a president and Congress at the opposite end of the partisan spectrum mobilized to "save America" as they believe it should be. She will look at the characteristics and views of grassroots participants, as well as the structure and activities of local groups and the interplay of national and local efforts in these movements. Skocpol is the Victor S. Thomas Professor of Government and Sociology at Harvard University. Over the last two decades, her research has primarily focused on health care reform, public policy, and civic engagement amidst the shifting inequalities in American democracy.

Tuesday
Aug 13, 2019
5:30 pm
Seasons Restaurant
427 Main St
Bangor 04401

Bangor League Meeting and Book Discussion

Meets the 2nd Tuesday of every month. Join us for League business, dinner, and a book discussion. The August book is Carol Anderson's One Person, No Vote

Monday
Sep 30, 2019
5:30 pm
Lithgow Public Library
45 Winthrop St
Augusta 04330

The Struggle for Women's Suffrage: Revisiting Our History, Rededicating Our Future

The Augusta Chapter of the League of Women Voters of Maine presents:

Commemorating the 19th amendment and reflecting on lessons learned and what remains undone.

2020 marks the 100th anniversary of the 19th amendment, when women won the right to vote. This presentation celebrates that historic victory and the women who led the movement, but it also provides a sober reflection on the compromises that split the movement and left many voters behind--choices that continue to echo 100 years later. We end with a brief overview of the work that remains to be done.

Presented by Ann Luther.

Event is not sponsored by Lithgow Library.