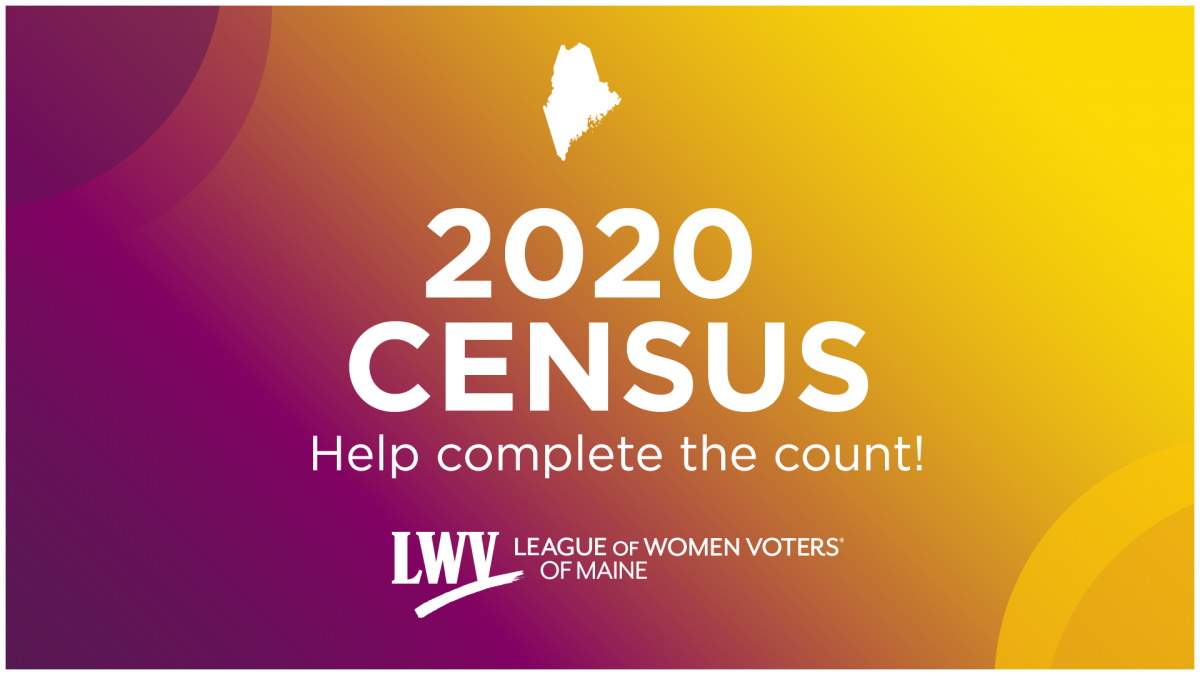 "If you don't respond to the census, you don't exist in the eyes of the government." — Chuck Park, MinKwon Center for Community Action
A complete Census count is the foundation of a fair democracy. Every person living in the United States must be counted, regardless of citizenship status. Over the next decade, 2020 Census data will be used to:
reshape Congressional and state legislative districts
allocate billions of dollars in federal health care funding, including COVID-19 relief
fund transportation, roadwork, and other infrastructure projects
support education and child development
fuel economic development
Maine won't get its share — your community won't get its share — unless everyone participates in the census.
The COVID-19 health crisis is causing severe delays in Census operations, but the count goes on. The League of Women Voters of Maine is taking action to support a complete, accurate count. Here's how you can help:
Respond. It's quick, easy, and secure. By law, your information cannot be shared with anyone.
Spread the word. Check with friends, family, and co-workers to make sure they respond. Ask leaders of clubs, congregations, or other groups that you belong to promote a complete Census count. Refer your contacts to instructional videos in any of 59 languages.
If you have questions or problems, call the Census hotline at 844-330-2020.
Watch for volunteer opportunities in the summer. Stay up to date by following LWVME on Facebook and subscribe to our newsletter.
Want to get involved? Sign up here
Respond
News
Census asks Congress to extend its deadline for completing the count
Impact of Census delay on redistricting by state
Maine Census Committee Developing Compete Count Strategies
League of Women Voters of the U.S.: Victory on the Citizenship Question
For More Information
Operational Adjustments due to COVID-19
Fact sheet from the Population Reference Bureau
Step-by-step guide to responding (English)
Step-by-step guides in other languages