Protecting the 2020 Census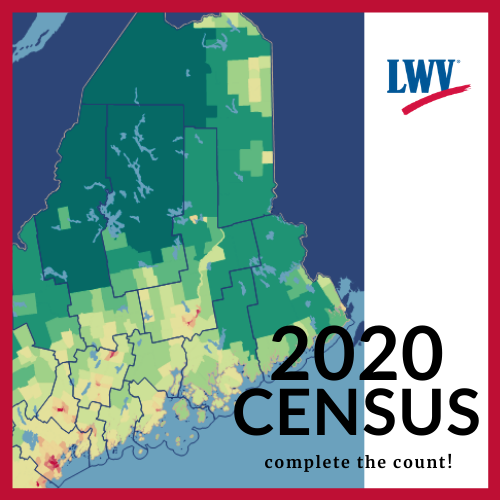 The 2020 federal population Census will affect the political power, health, and safety of every community in Maine for the next decade. The League of Women Voters of Maine is taking action to support a complete and accurate count, which is the foundation of a fair democracy.
Our Complete Count Committee will be working in partnership with the U.S. Census and community groups toward the ambitious goal of counting every person living in Maine. Federal aid and economic development for our state will depend on the population data that is gathered. In 2021, census data will be used to redraw state legislative and congressional districts.
Maine households will start receiving invitations to respond in March, 2020. It is never a simple task to count every person in the country, but the 2020 Census brings a host of new challenges, from underfunding to untested new data collection methods.
The League and other community organizations are rallying to meet these challenges. For the first time this year, the census will be conducted primarily online. We will be there to help those who lack internet access or computer skills, or who are non-English speakers. There will be fewer door-to-door census workers this year than there have been before, making it harder to ensure full participation from mobile populations. We will help with outreach to residents of high-density neighborhoods and multifamily buildings. There will be malicious interference: we will call out lies and misinformation and provide accurate information for those concerned about the privacy of personal data.
The results of the 2020 census will have repercussions for a decade or more in public policy that affects all of us. Let's work together to ensure a complete census count here in Maine and around the country.
Want to get involved? Sign up here
Fact Sheets
News
For More Information