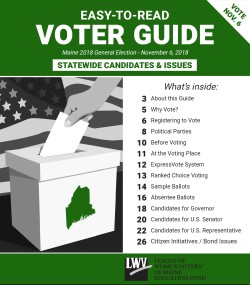 Candidate bios and statements
Pros and cons of the ballot question
How to register and vote
And more ...
Download your copy below:
For ASL and audio versions, click here. Brought to you in collaboration with our partners at Disability Rights Maine.
Portland residents, download your special supplement here: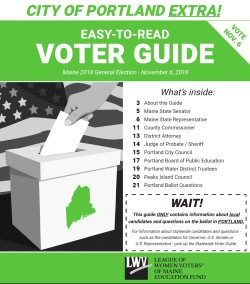 From a Cumberland voter: "I just wanted to thank you for all the effort you put towards putting forth a clear and easy-to-access guide to elections in Maine. Each year I search and search for a clear and simple guide to what is on the ballot, and who I am eligible to vote for. I usually scour the internet looking at news publications and the State of Maine website and can never find anything if it exists at all.
Thank you so much for being a consistent supporter of the democratic process."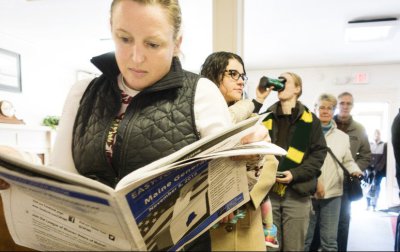 Karen Richards of Portland reads about ballot questions while waiting to vote, November, 2016.
Carl D. Walsh/Staff Photographer for the Portland Press Herald
Call (207) 622-0256 or email voterguide@lwvme.org with questions or to learn more.