The League's Position on Money in Politics
The League is deeply committed to reforming our nation's campaign finance system to ensure the public's right to know, combat corruption and undue influence, enable candidates to compete more equitably for public office and allow maximum citizen participation in the political process.
The League of Women Voters was a founding member of the coalition that worked to gather signatures to pass the Maine Clean Election Act in 1996. And we were again a lead partner in the successful ballot initiative to restore Clean Elections in 2015. Now we work closely with our allies at Maine Citizens for Clean Elections to reform political action committees and limit the influence of special interests on privately-funded candidates.
What's Next
Find more information about our efforts to fight big money in politics at our Take Action page.
In the 2019 legislative session, we supported LD 54, which would prohibit lobbyists from contributing to candidates' political campaigns year-round (their contributions were already banned during the legislative session). The bill that passed is much narrower in scope than we wanted — it does not include contributions from the companies or organizations that employ the lobbyists but it's a step in the right direction. You can see how your legislator voted on LD 54 here.
Read Our Legislative Testimony on This and Other Priority Issues
Our next priority is a full ban on corporate contributions to candidates and leadership PACs.
We are also supporting the Fair Elections Portland effort to bring public funding of elections to the mayor, city council and school board races in Maine's largest city!
At the federal level, we join the League of Women Voters of the United States in supporting HR1, the For the People Act
Read More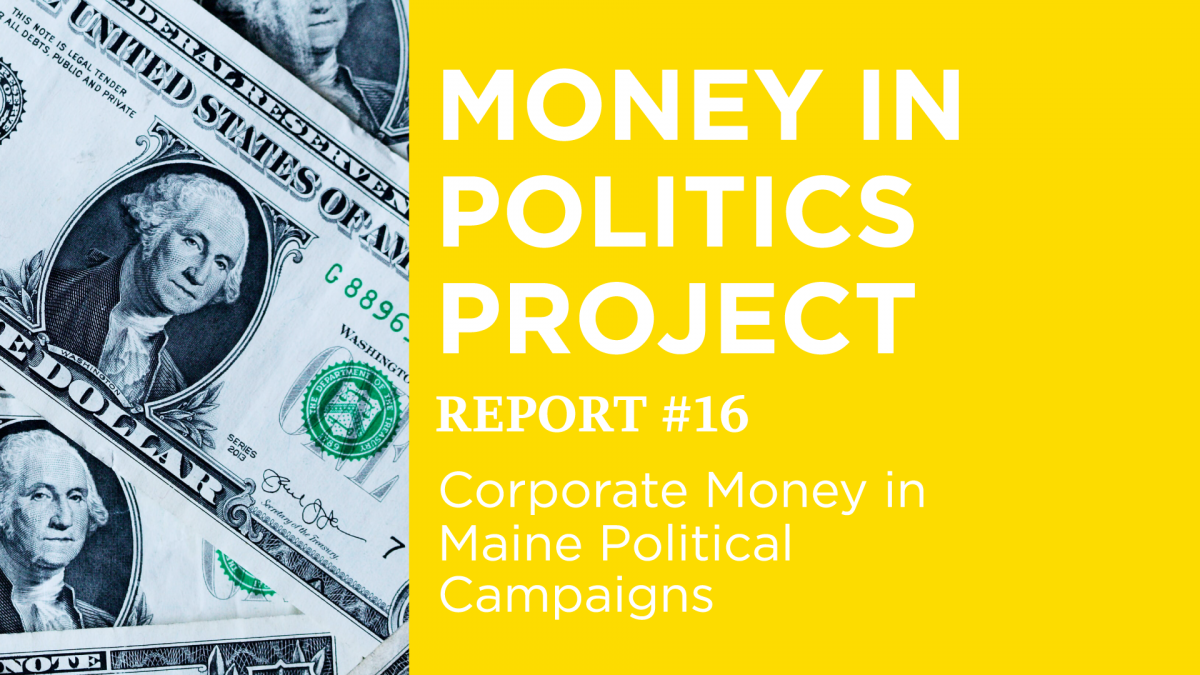 This is a huge election year, and that means corporations are giving money to candidates and PACs. Maine Citizens for Clean Elections just published a fresh report on corporate contributions from recent election years. And we're giving YOU early access.

Take me to the Corporate Contributions Report.