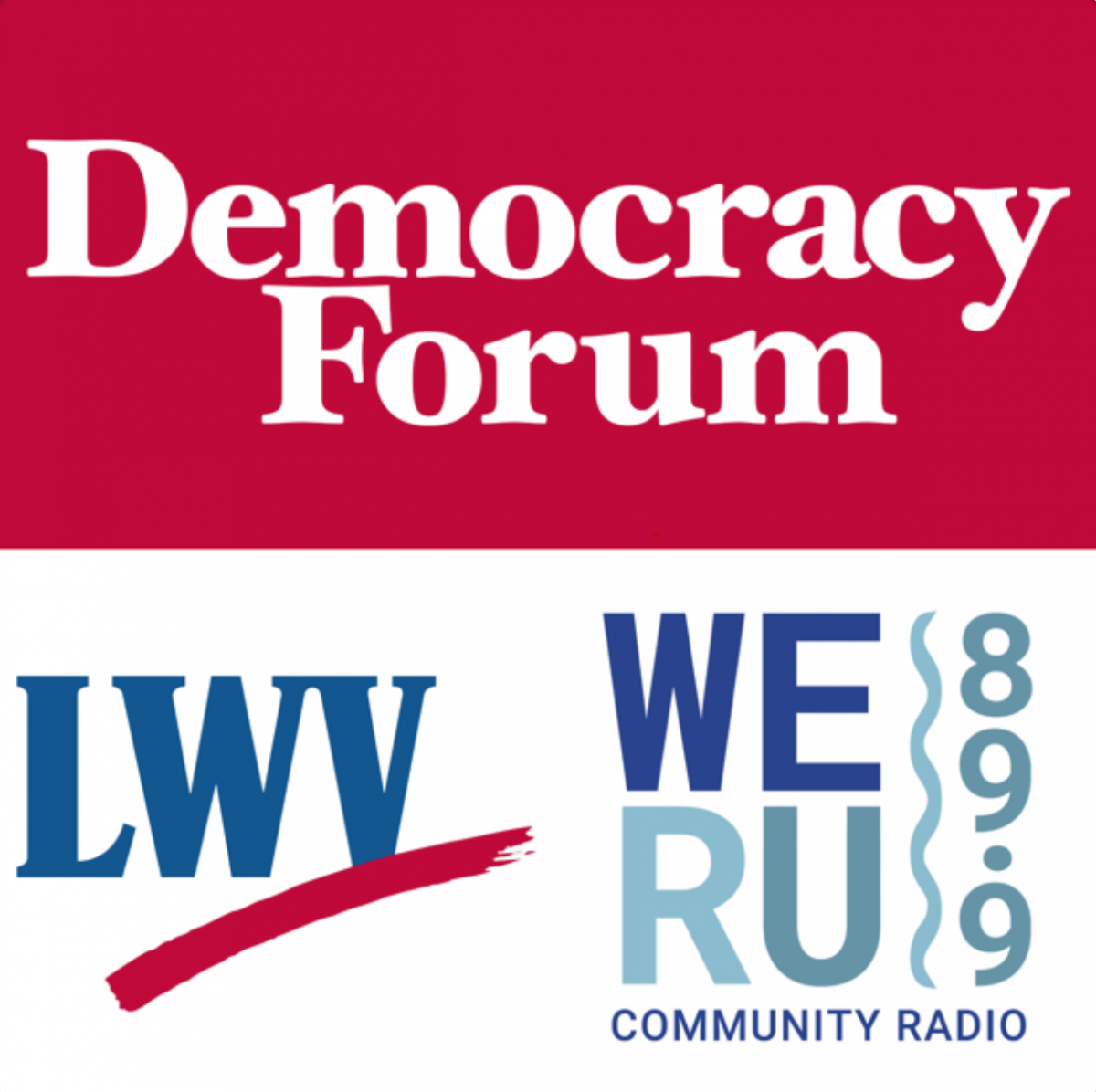 The League of Women Voters-Downeast in cooperation with WERU FM produces a monthly radio program on topics in participatory democracy. It's called the Democracy Forum.
Broadcasts may be heard from 4:00 p.m. - 5:00 p.m. on the third Friday of the month at WERU Community Radio, 89.9 FM Blue Hill. Listen on the web at WERU.org. The show can also be heard in the Portland area at 11:30 a.m., the first Sunday of the following month, at WMPG Community Radio, 90.9 FM Portland, streaming at WMPG.org.
In September, 2018, the Democracy Forum won top honors from the Maine Association of Broadcasting for public affairs radio.
Here is information about our latest or upcoming broadcast.
September 16 — Checks and Balances: What Are They? Are They Working?

This new episode will be pre-recorded on September 12; no listener calls will be taken. Comments and questions may be emailed to news@weru.org with Democracy Forum on the subject line.
"In framing a government, ... the great difficulty is this: You must first enable the government to control the governed; and in the next place, oblige it to control itself." — James Madison
We'll have a conversation on how the three branches of government check each other: executive, judicial, legislative. Why did it matter to the Framers, and why does it matter to us? Of what importance is mutual and self-regard among the branches: each branch protecting its own institution and backing up the other branches? Is the public one of the checks -- with political consequences creating a limit on extremism? Does it seem to be working right now? Why or why not?
In case you missed it live, you can listen to this show from the archive at weru.org.
Special Guests:
Kim Lane Scheppele, Laurance S. Rockefeller Professor of Sociology and International Affairs in the Princeton School of Public and International Affairs and the University Center for Human Values
Andrew Rudalevige, Chair of the Department of Government and Legal Studies, Thomas Brackett Reed Professor of Government, Bowdoin College
To learn more, follow these links to related content: