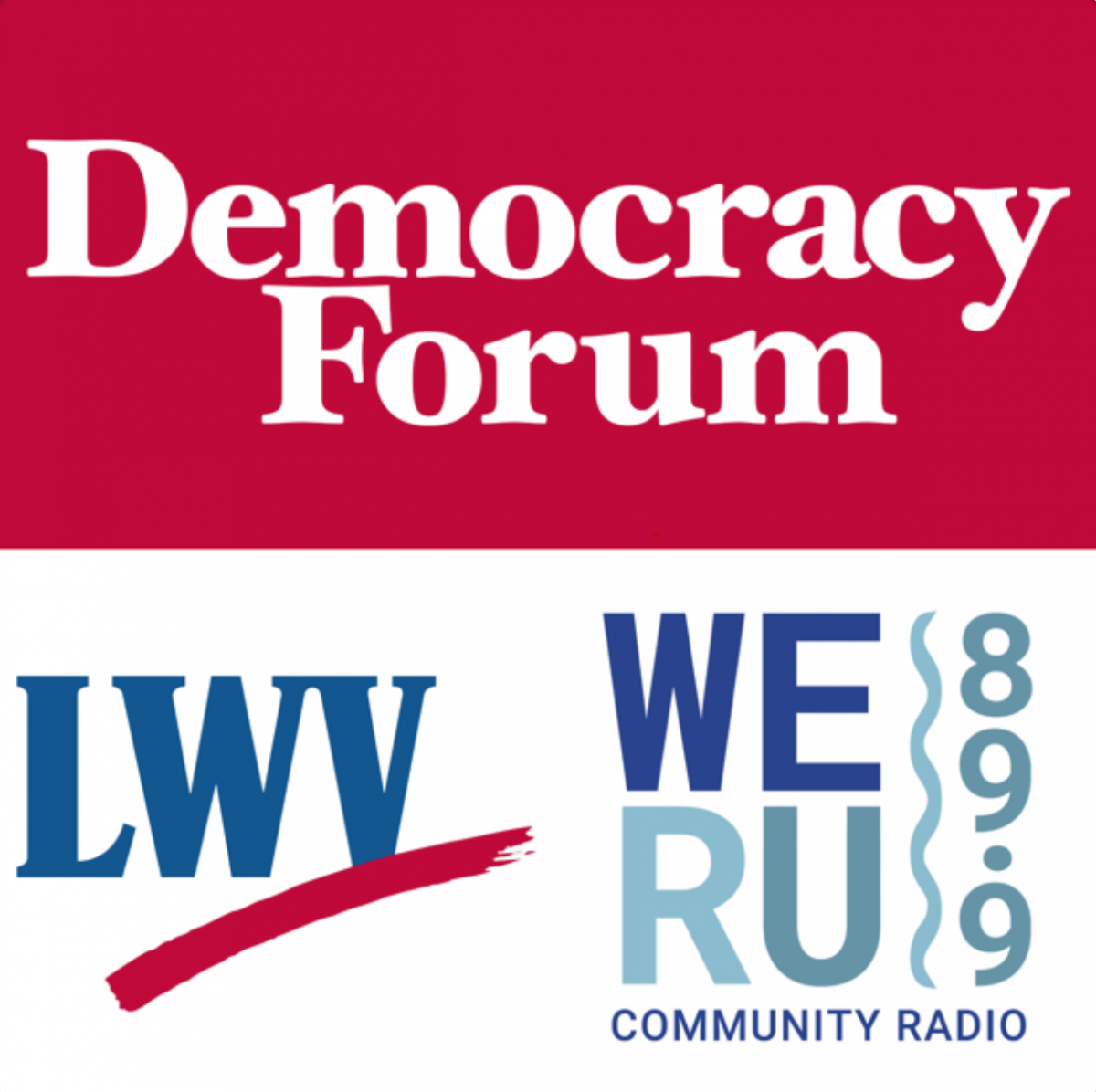 The League of Women Voters-Downeast in cooperation with WERU FM produces a monthly radio program on topics in participatory democracy. It's called the Democracy Forum.
Broadcasts may be heard from 4:00 p.m. - 5:00 p.m. on the third Friday of the month at WERU Community Radio, 89.9 FM Blue Hill. Listen on the web at WERU.org. The show can also be heard in the Portland area at 11:30 a.m., the first Sunday of the following month, at WMPG Community Radio, 90.9 FM Portland, streaming at WMPG.org.
In September, 2018, the Democracy Forum won top honors from the Maine Association of Broadcasting for public affairs radio.
Here is information about our latest or upcoming broadcast.
November 18 — Election Reflections: What Just Happened Here?

This new episode will be pre-recorded on November 14; no listener calls will be taken. Comments and questions may be emailed to news@weru.org with Democracy Forum on the subject line.
This month, as we do each election year in November, we'll have a conversation about the election. This year, it will be less about how the parties and the candidates performed; more about how democracy performed. How did the election machinery hold up? How have our citizens embraced or rejected the legitimacy of the outcomes? Did women voters play a pivotal role in Maine or in other states? What about young voters? What does it all mean in the context of a bigger conversation about the future of western democracy?
In case you missed it live, you can listen to this show from the archive at weru.org.
Special Guests:
Maya Eichorn, Maine Students Vote Fellow, Liberal Studies Student York County Community College
Elaine Kamarck, Founding Director at the Center for Effective Public Management and Senior Fellow in Governance Studies at Brookings.
Steve Mistler, Chief Political Correspondent and State House Bureau Chief, Maine Public
To learn more, follow these links to related content: