Democracy Forum on WERU FM Community Radio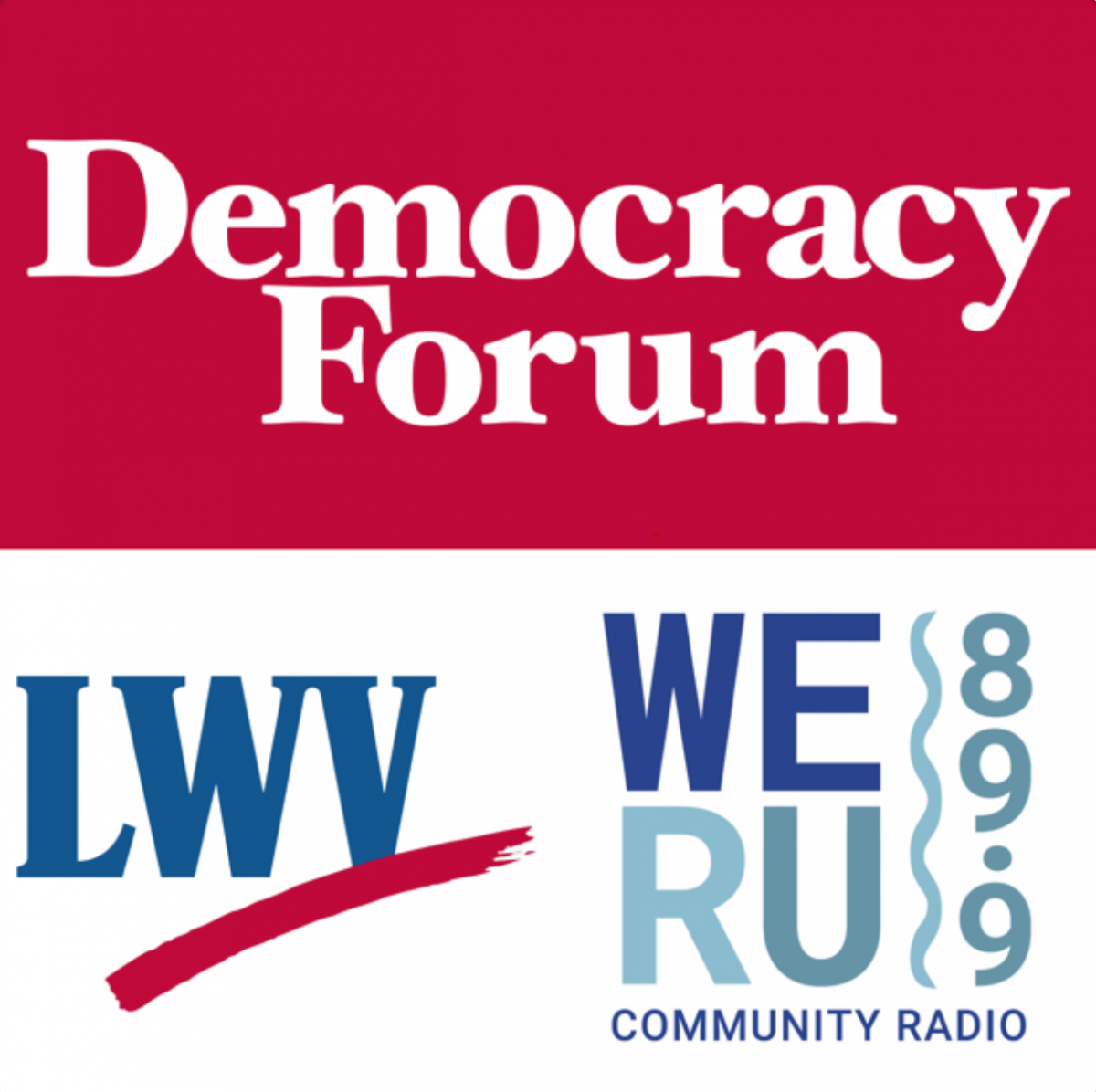 The League of Women Voters-Downeast in cooperation with WERU FM produces a monthly radio program on topics in participatory democracy. It's called the Democracy Forum.
Broadcasts may be heard from 4:00 p.m. - 5:00 p.m. on the third Friday of the month at WERU Community Radio, 89.9 FM Blue Hill. Listen on the web at WERU.org. The show can also be heard in the Portland area at 11:30 a.m., the first Sunday of the following month, at WMPG Community Radio, 90.9 FM Portland, streaming at WMPG.org.
In September, 2018, the Democracy Forum won top honors from the Maine Association of Broadcasting for public affairs radio.
Here is information about our latest or upcoming broadcast.
November 19 — Freedom of Religion, Freedom from Religion: Politics and Religion in America

This new episode was pre-recorded on November 17; no listener calls will be taken. Comments and questions may be emailed to news@weru.org with Democracy Forum on the subject line.
"There is a difference between exercising religious beliefs and imposing them on others. Our Constitution fiercely protects the former and expressly prohibits the latter." ― Joseph Kennedy III, former Congressman from Massachusetts
We'll talk about politics and religion. What is the constitutional foundation of the separation of church and state? Is freedom of religion in the Bill of Rights? How did the doctrine emerge and develop from the prohibition on the establishment of religion? How is the interpretation and practice affecting modern politics? What is the intersection of political activism and religious groups, now and in our history?
In case you missed it live, you can listen to this show from the archive at weru.org.
Special Guests:
Mark D. Brewer, Professor of Political Science and Department Chair, University of Maine
Vincent Phillip Muñoz, Tocqueville Associate Professor of Religion & Public Life, Department of Political Science, Concurrent Associate Professor of Law, Notre Dame University.
To learn more, follow these links to related content: