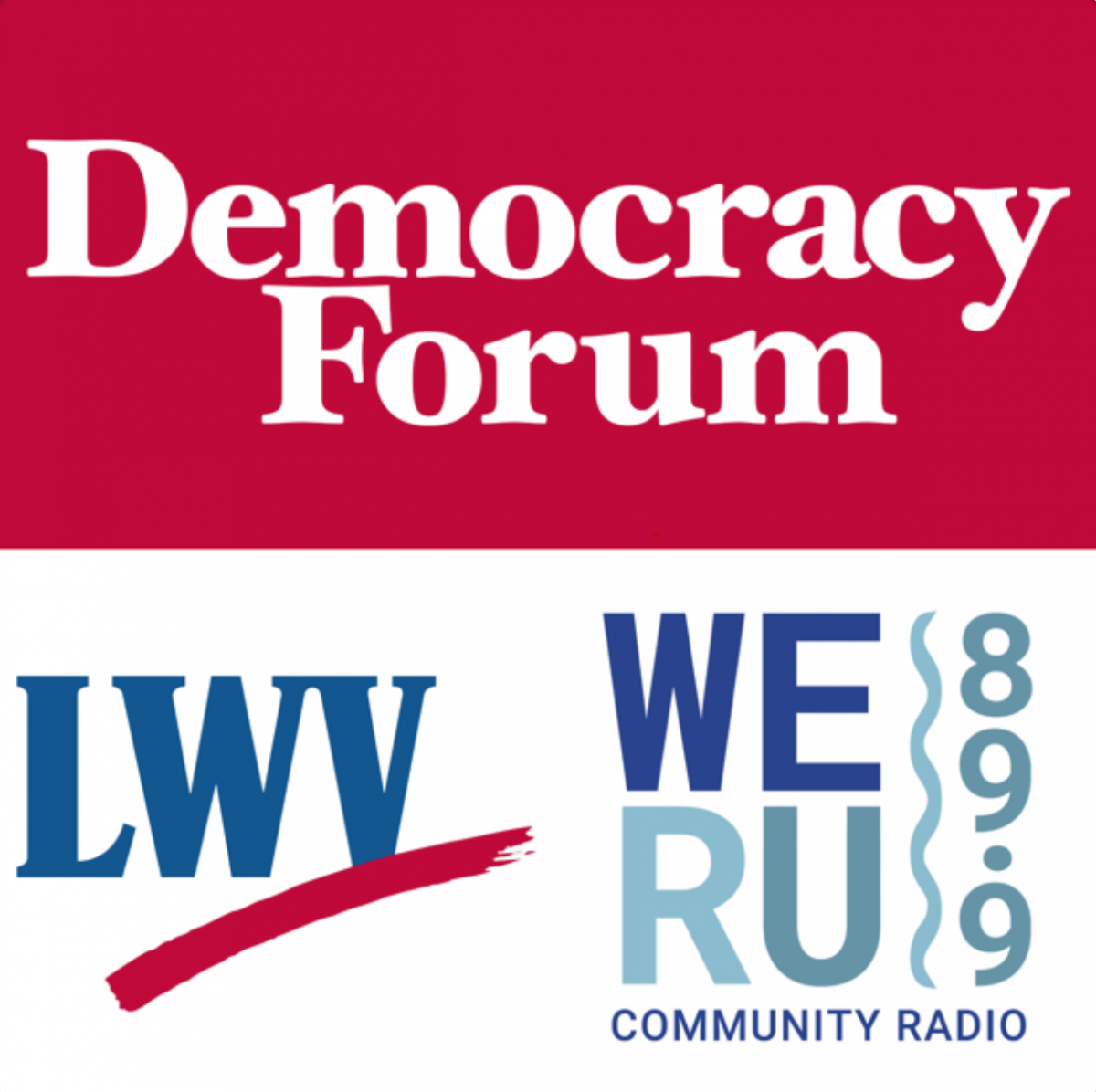 The League of Women Voters-Downeast in cooperation with WERU FM produces a monthly radio program on topics in participatory democracy. It's called the Democracy Forum.
Broadcasts may be heard from 4:00 p.m. - 5:00 p.m. on the third Friday of the month at WERU Community Radio, 89.9 FM Blue Hill. Listen on the web at WERU.org. This show can be heard in the Portland area on WMPG Community Radio from the Democracy Forum podcast archive.
In September, 2018, the Democracy Forum won top honors from the Maine Association of Broadcasting for public affairs radio.
Subscribe to our podcast: iTunes | iOS | Android | RSS | Feed | Instructions
Here is information about our latest or upcoming broadcast.
May 19 — Young Change Makers: Owning the Future
"Activism is my rent for living on the planet." - Alice Walker
This new episode will be pre-recorded; no listener calls will be taken. Comments and questions may be emailed to news@weru.org with Democracy Forum on the subject line.
We'll talk about how young people are engaging politically nationwide and here in Maine. What motivates them? What challenges do they face? What can the larger community do to support their efforts? Why is it important to the future of democracy?
Special Guests:
To learn more, follow these links to related content: