Democracy Forum on WERU FM Community Radio
Listen to This!
April 16 -- Divided We Stand: Can diversity be our strength?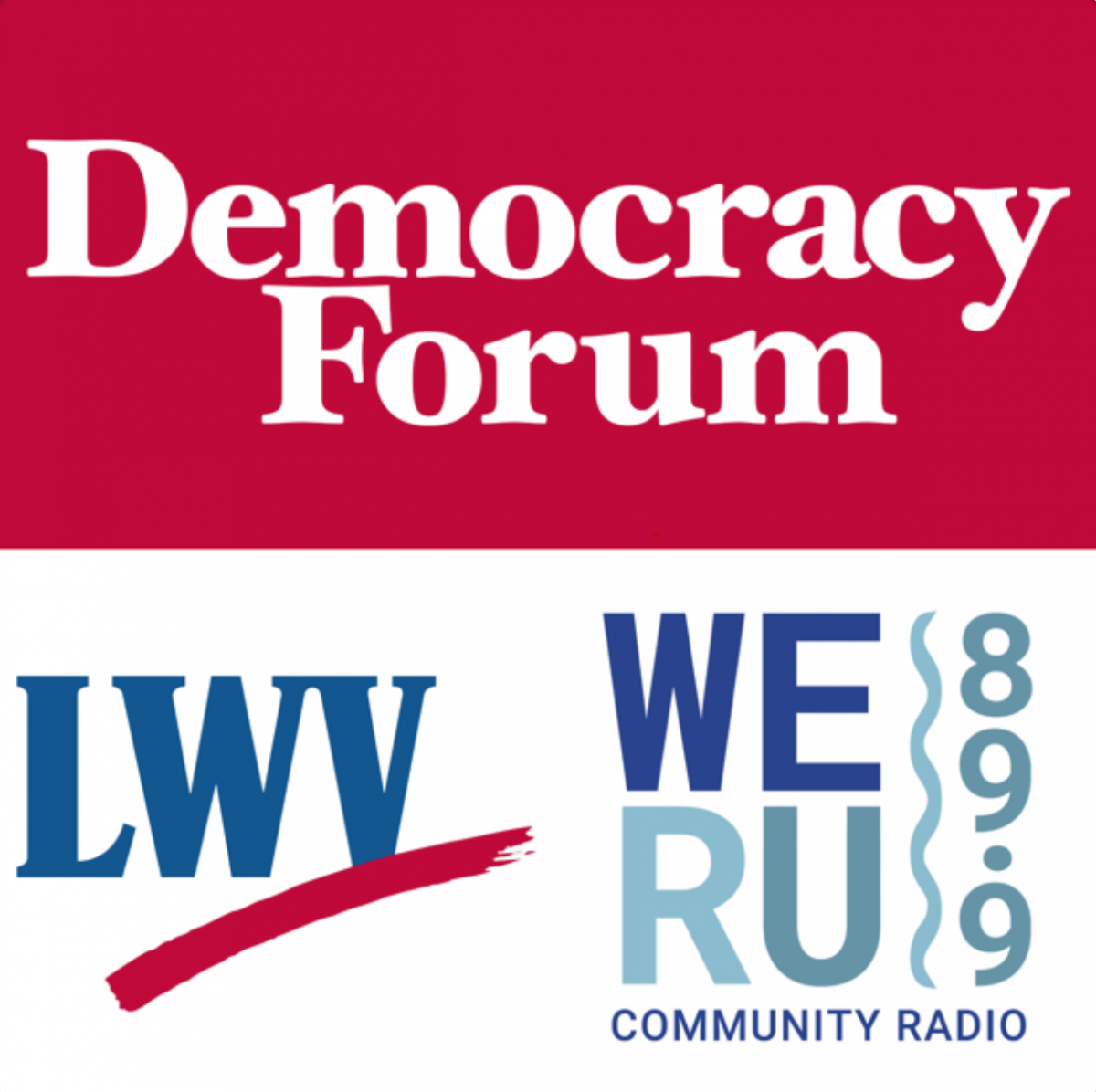 The League of Women Voters-Downeast in cooperation with WERU FM produces a monthly radio program on topics in participatory democracy. It's called the Democracy Forum.
Broadcasts may be heard from 4:00 p.m. - 5:00 p.m. on the third Friday of the month at WERU Community Radio, 89.9 FM. Listen on the web at WERU FM. The show can also be heard in the Portland area at 2 p.m., the first Sunday of the following month, at WMPG Community Radio, 99.9 FM, streaming at wmpg.org
In September, 2018, the Democracy Forum won top honors from the Maine Association of Broadcasting for public affairs radio.
Broadcasts are available as a podcast from WERU FM.
Here is information about our upcoming broadcast.
April 16 -- Divided We Stand: Can diversity be our strength?

This new episode will be pre-recorded; no listener calls will be taken. Comments and questions may be emailed to news@weru.org with Democracy Forum on the subject line.
"We must learn to live together as brothers or perish together as fools. " Martin Luther King, Jr., in a speech to a mixed-race audience at St. Louis University in 1964. St. Louis University is the oldest university west of the Mississippi. In 1944, as a Jesuit institution, it opened its doors to black students.
We'll talk about whether this is one of the most divided moments in American history. How have these fractured moments come up in our prior history? What role is the emergence of multiracial democracy playing in this current divisive moment? What role has race played in the divisions of the past? Can a polity come back from such serious fragmentation? How have we gotten past it before, or have we?
In case you missed it live, you can listen to this show from the archive at weru.org.
Special Guests:
To learn more, follow these links to related content: