Democracy Forum on WERU FM Community Radio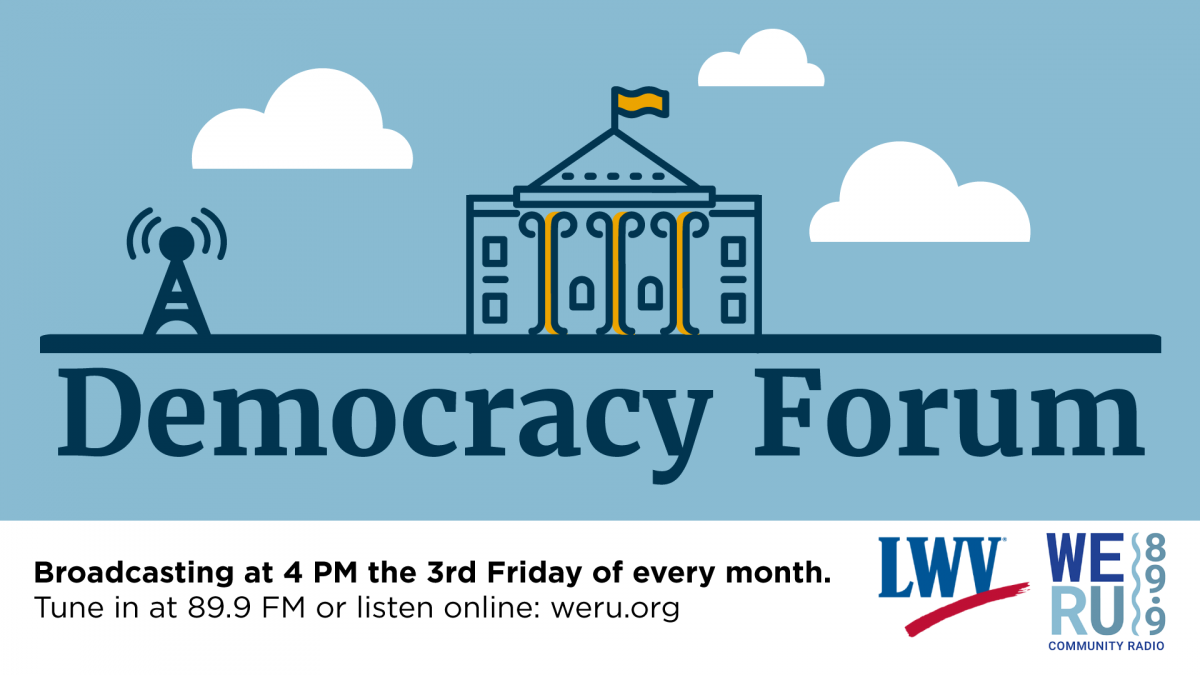 Listen to This!
July 17 -- Election Reflections: July 14, 2020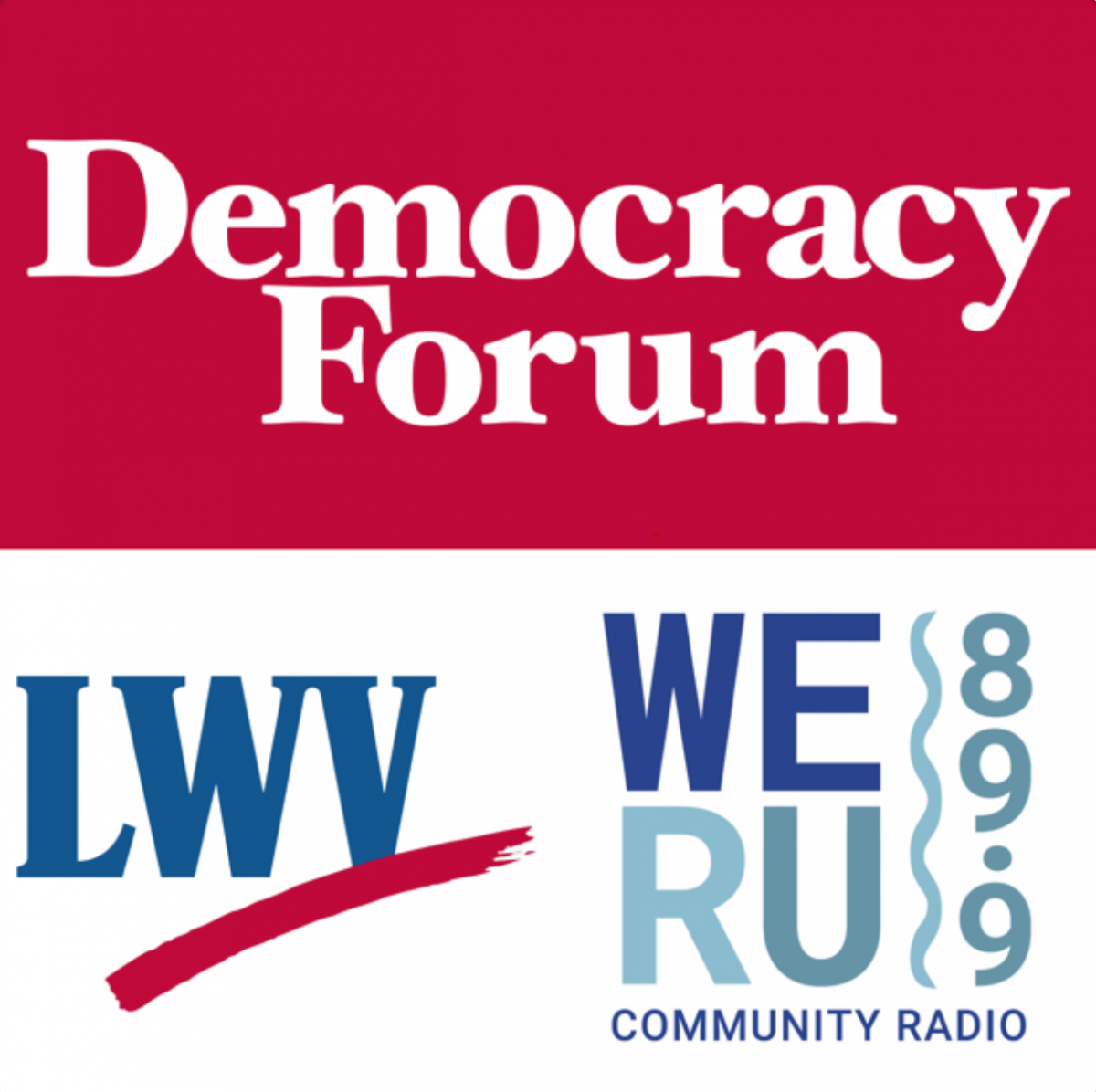 The League of Women Voters-Downeast in cooperation with WERU FM produces a monthly radio program on topics in participatory democracy. It's called the Democracy Forum.
Broadcasts may be heard live from 4:00 p.m. - 5:00 p.m. on the third Friday of the month at WERU Community Radio, 89.9 FM. Listen live on the Web at WERU FM.
In September, 2018, the Democracy Forum won top honors from the Maine Association of Broadcasting for public affairs radio.
Now available as a podcast from WERU FM.
Here is information about our upcoming broadcast.
July 17 -- Election Reflections: July 14, 2020
Our live programming at WERU is a casualty of the ongoing civil defense against COVID-19. Our loyal partners at WERU have taken steps to limit exposure for their volunteers and staff. We will be on the air as scheduled, Friday, JJuly 17, at 4:00 p.m. with a new episode pre-recorded on July 16. No listener calls will be taken, but comments may be emailed to news@weru.org with Democracy Forum on the subject line.
"Let's do this another way. Let's stop thinking that our voice don't matter and vote. Educate yourself and know who you're voting for. And that's how we gonna hit 'em. Because it's a lot of us. It's a lot of us. It's a lot of us." -- Terrence Floyd
We'll talk about who won the Maine primaries and why. How did Maine elections work under COVID restrictions? What does it all mean for the high-stakes election in November?
Special Guests:
Matt Dunlap, Maine Secretary of State
Amy Fried, Professor and Chair of the Department of Political Science at the University of Maine
Jill Goldthwait, award-winning columnist for the Ellsworth American and the Mount Desert Islander.
Key Topics:
How did it go overall?

How much absentee voting, how much on Election Day?

What was turnout overall compared to other non-gubernatorial primaries?

Were there any problems?

What adjustments does this suggest for November?
To learn more, follow these links to related content:
As November Looms, So Does the Most Litigious Election Ever, New York Times, July 7, 2020

Election results not expected to be delayed in Maine despite virus changes, Bangor Daily News, July 8, 2020

Poll gives Dale Crafts edge in GOP primary in Maine's 2nd District, Bangor Daily News, July 8, 2020

Clerks report record absentee ballots for July 14 election, Portland Press Herald, July 2, 2020

What Went Wrong in the Wisconsin Election, and What We Can Learn From It Before November, Time, April 2020

After record primary turnout, Iowa Senate Republicans try to limit vote-by-mail in presidential election, Fortune, June 2020

New York candidates left on hold as primary results trickle in, The Hill, July 2020

Georgia Primary Issues Sow Concerns About General Election, NPR, June 2020

How The Elections In Nebraska And Wisconsin Managed Amid The Pandemic, FiveThirtyEight, May 2020
Read about and listen to past programs from the League archive.
Recent Topics in this Series
June
One Person, One Vote: The Electoral College and the NPV
May
Ranked Choice Voting: How's It Working in 2020
April
Voting in a Pandemic: The Upcoming Primary Election in Maine
February
Super Tuesday Comes to Maine March 3
January
CENSUS 2020: Everyone Counts
November
IS GOVERNMENT DOING GOOD: Policy Feedback Effects and the Civic Divide
October
HATE AND FEAR IN POLITICS: How Fear and Anger Endanger Democracy
September
BLACK LIES, WHITE LIES, AND BLUE LIES: Lies that Divide, Lies that Unite
July
TOWN GOVERNMENT TAKE 2: Listeners have Spoken
Read about and listen to past programs from the League archive.