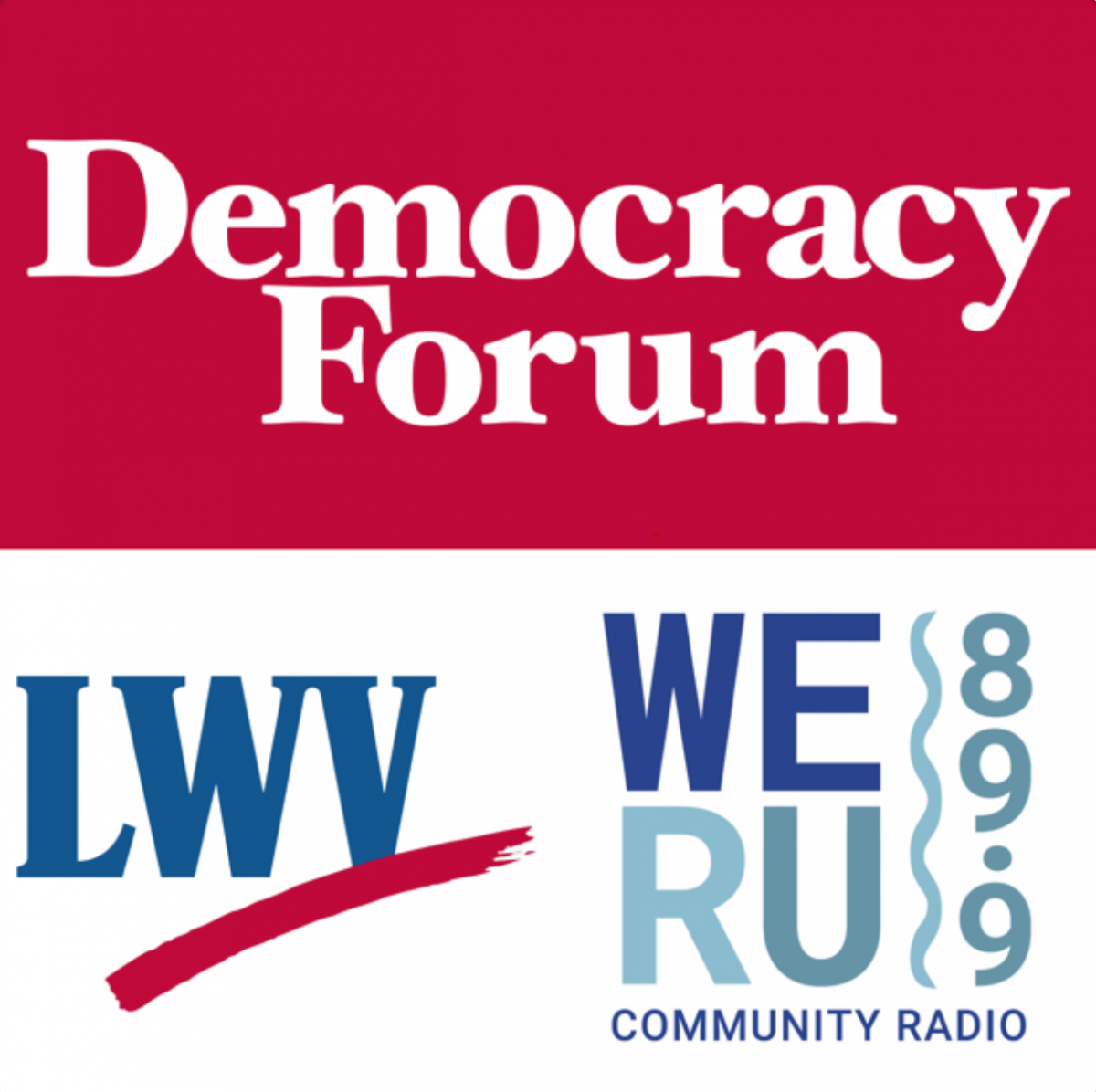 The League of Women Voters-Downeast in cooperation with WERU FM produces a monthly radio program on topics in participatory democracy. It's called the Democracy Forum.
Broadcasts may be heard from 4:00 p.m. - 5:00 p.m. on the third Friday of the month at WERU Community Radio, 89.9 FM Blue Hill. Listen on the web at WERU.org. This show can be heard in the Portland area on WMPG Community Radio from the Democracy Forum podcast archive.
In September, 2018, the Democracy Forum won top honors from the Maine Association of Broadcasting for public affairs radio.
Here is information about our latest or upcoming broadcast.
February 17 — Small-state Bias in the Federal Government: Is This Democracy?
This new episode will be pre-recorded on February 15; no listener calls will be taken. Comments and questions may be emailed to news@weru.org with Democracy Forum on the subject line.
"Today the voting power of a citizen in Wyoming, the smallest state in terms of population, is about 67 times that of a citizen in the largest state of California, and the disparities among the states are only increasing." -- Eric Orts, law professor
This month we'll have a conversation about the ways in which rural states are over-represented in the federal government, from the U.S. Senate to the Electoral College, the Supreme Court, and possibly even the U.S. House. How has the come about; how far can it go? How does this affect Maine? If rural states rule, why are rural states not thriving? Where is this heading, and what can or should be done about it?
Special Guests:
Mark Brewer, Professor and Interim Chair of the Department of Political Science at the University of Maine
Alexander Keyssar, Matthew W. Stirling Jr. Professor of History and Social Policy at the Harvard Kennedy School