Democracy Forum on WERU FM Community Radio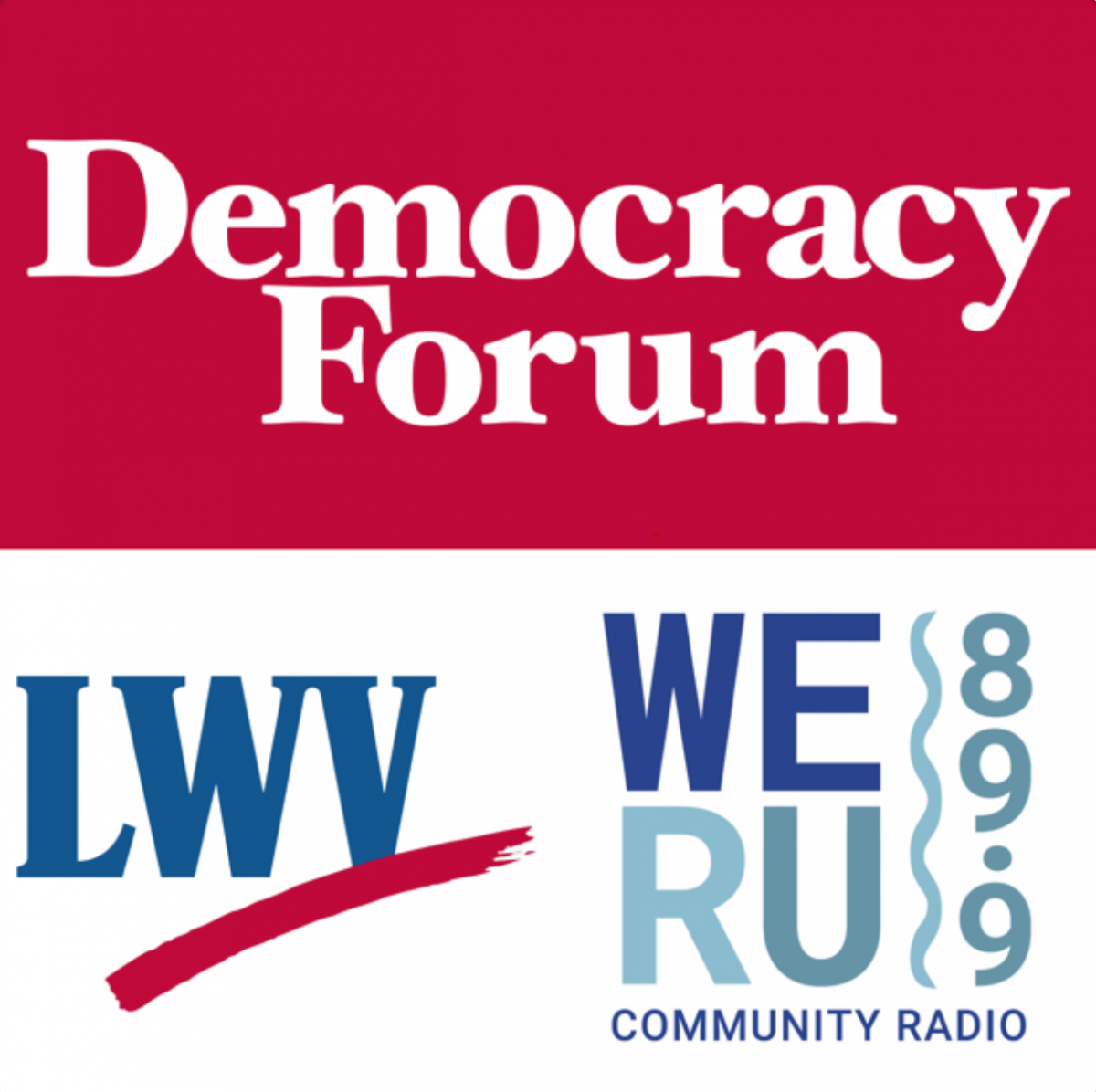 The League of Women Voters-Downeast in cooperation with WERU FM produces a monthly radio program on topics in participatory democracy. It's called the Democracy Forum.
Broadcasts may be heard from 4:00 p.m. - 5:00 p.m. on the third Friday of the month at WERU Community Radio, 89.9 FM Blue Hill. Listen on the web at WERU.org. The show can also be heard in the Portland area at 11:30 a.m., the first Sunday of the following month, at WMPG Community Radio, 90.9 FM Portland, streaming at WMPG.org.
In September, 2018, the Democracy Forum won top honors from the Maine Association of Broadcasting for public affairs radio.
Here is information about our latest or upcoming broadcast.
April 15. Libraries: Defenders of Democracy

This new episode will be pre-recorded on May 17; no listener calls will be taken. Comments and questions may be emailed to news@weru.org with Democracy Forum on the subject line.
"These communities that are losing local news coverage are losing something deeper. They're losing a connection to American democracy." -- Brian Stelter, Chief Media Correspondent for CNN
This month, we'll talk about local news and local democracy. What are "news deserts"? Does Maine have them? What happens in towns that have no institutional news coverage? Does it affect self-governance at the local level? Can citizen or grass-roots journalism fill the gap? Even if we have plenty of citizen journalists, do we lose cohesion without an institutional resource that provides a collective understanding?
In case you missed it live, you can listen to this show from the archive at weru.org.
Special Guests:
Penelope Abernathy, visiting professor at the Northwestern University Medill School of Journalism, Media, Integrated Marketing Communications.
Dan MacLeod, Managing Editor, Bangor Daily News
Lincoln Millstein, blogger, The Quietside Journal, retired media executive
To learn more, follow these links to related content: