We make voting easier through varied voter education programs.
Maine: The State of Our Democracy
Publications of the LWVME Education Fund
League Studies
Toolkits
Newsletters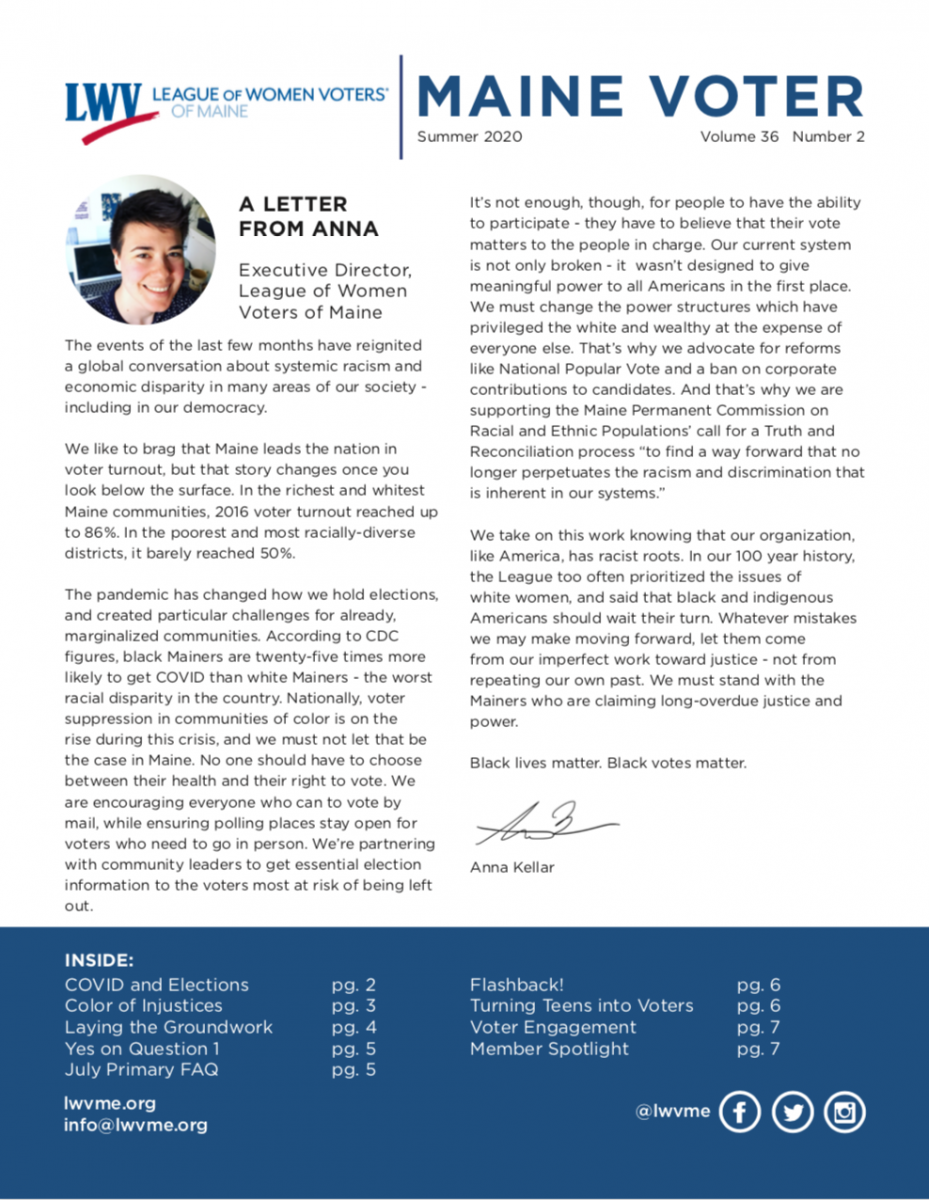 The Summer 2020 Maine Voter is available here (as a pdf file).
Impact on Issues
Impact on Issues
briefly traces significant actions and achievements of the League of Women Voters of Maine, includes the official statements of positions that formed the basis for action, and describes the League's current priorities.