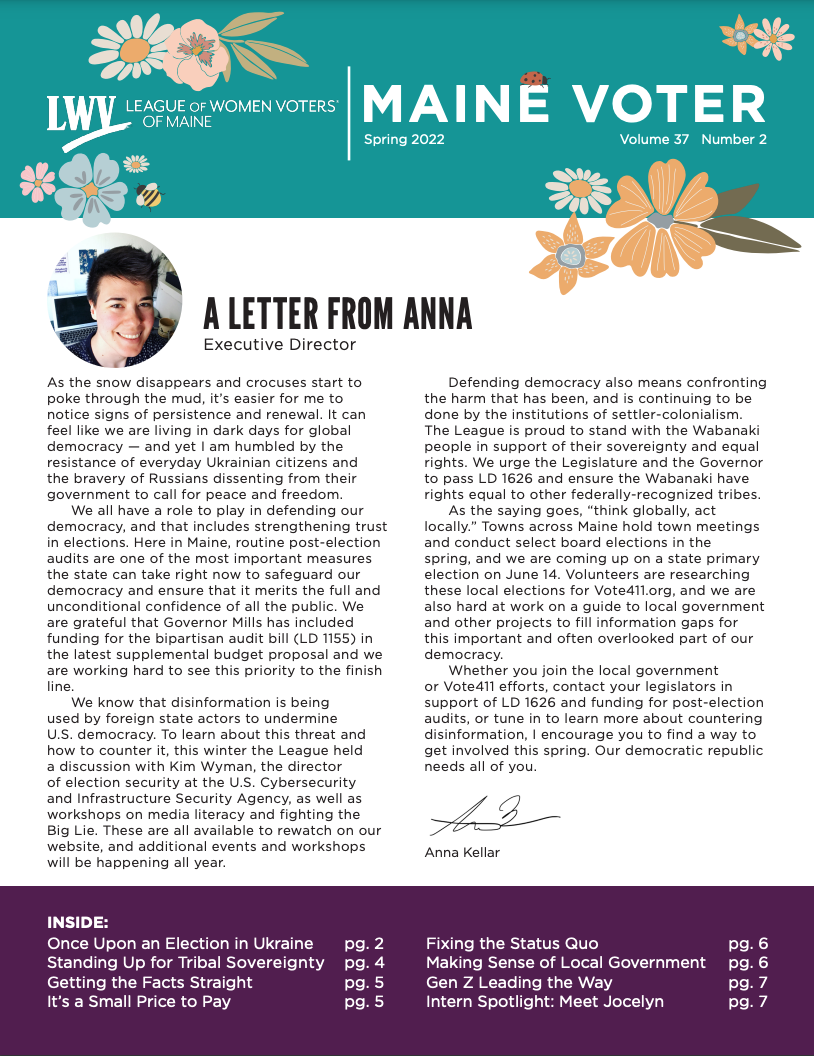 Maine Voter Newsletter
Published April 2022
Our spring newsletters reflects on war and elections in Ukraine, standing up for Tribal Sovereignty, fixing the status quo through National Popular Vote, our latest advocacy efforts of supporting semi-open primaries and secure post-elections audits, and more! We're gearing up for the summer election, too, so check out all our spring updates to stay up-to-date on League news. Maine Voter Newsletter
Published October 2021
The fall edition of the Maine Voter newsletter brings you the quick facts about November's election, including how to look up what's on your ballot, who might be collecting signatures at polling places, and how Westbrook residents could implement Ranked Choice Voting for municipal elections. It's an exciting time, and there's a lot happening around Maine!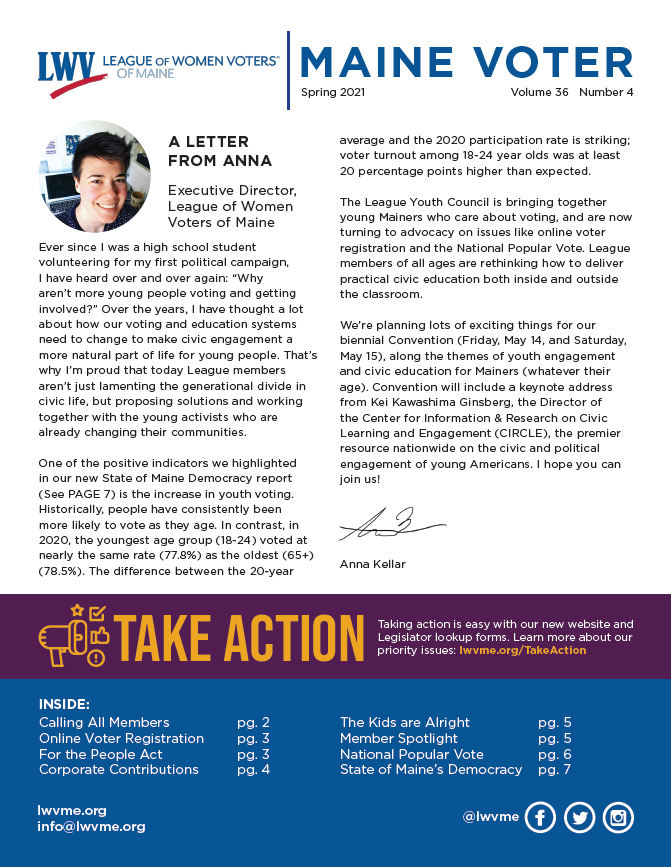 Maine Voter Newsletter
Published April 2021
The spring edition of our Maine Voter newsletter covers our plans for the Biennial Convention, the Online voter registration bill (LD 1126), the For the People Act: the most important voting rights bill in the U.S., our corporate contribution ban bill, a youth council update, LWVME member update, and a status update on the National Popular Vote in Maine. See the full newsletter archive.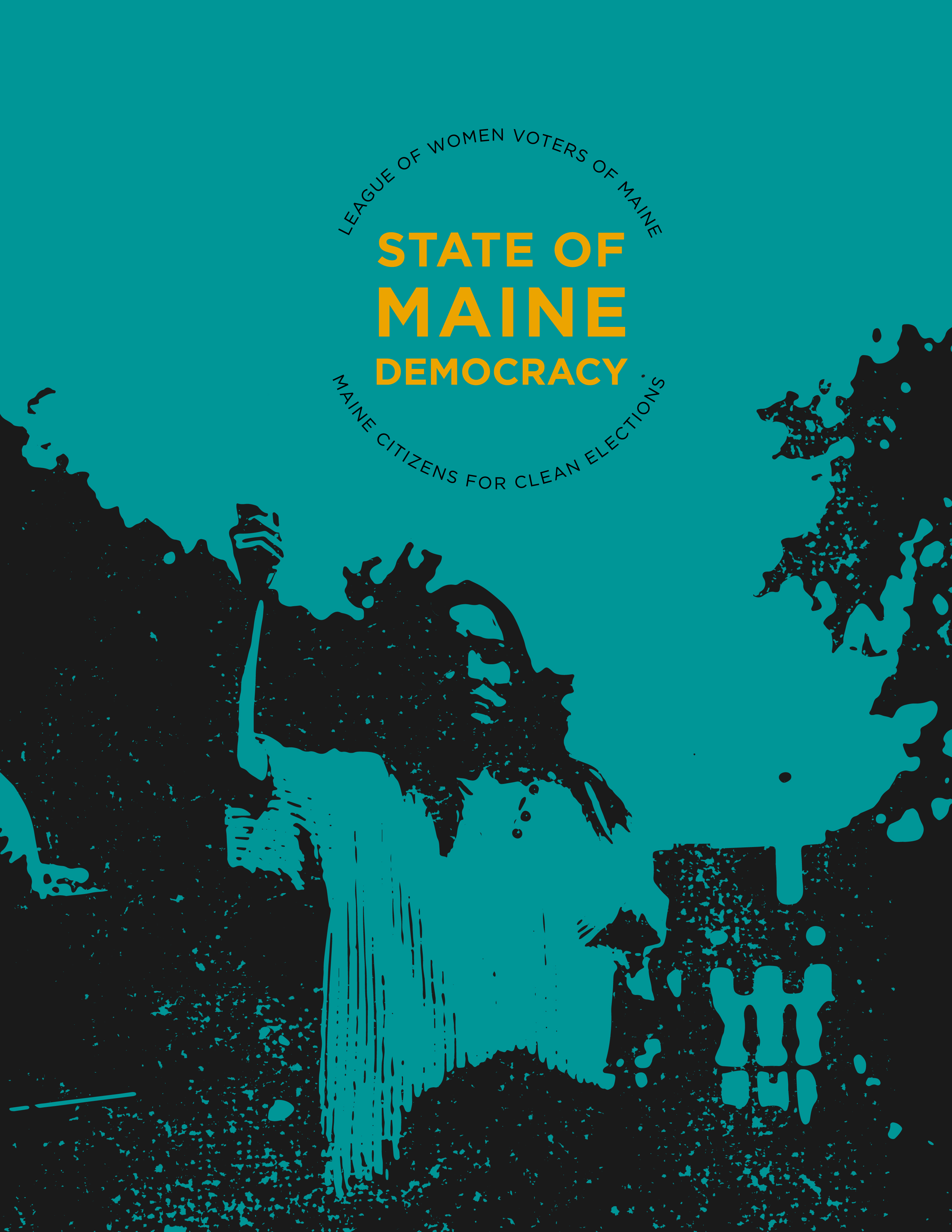 Maine: The State of Our Democracy
Published April 2021
After a tumultuous year in American politics, Democracy Maine releases the second edition of their report, State of Maine Democracy, that assesses the health of the state's government and democracy. The first edition was released in April 2020, just after the first wave of the COVID-19 pandemic. Read the 2020 version here.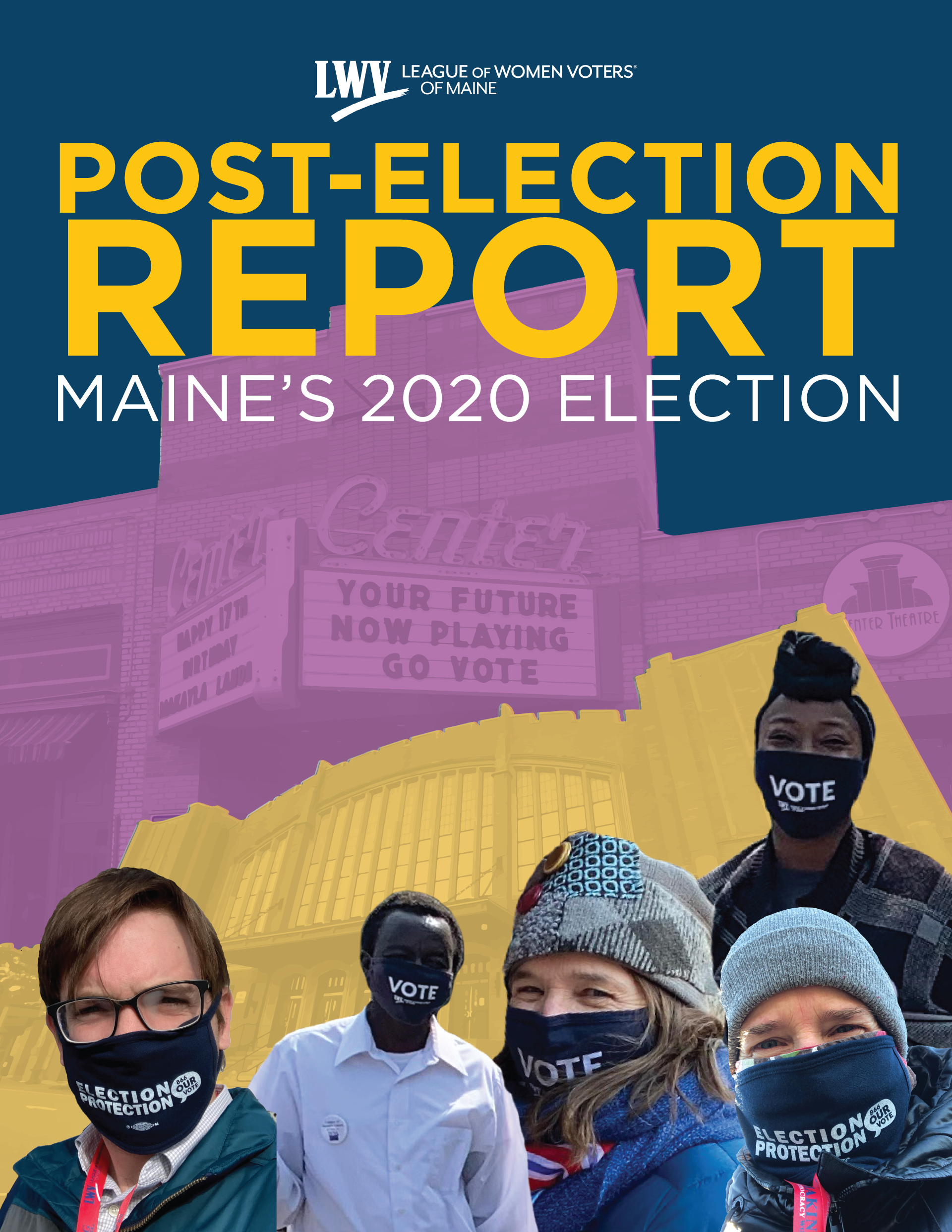 Post-Election Report: Maine's 2020 Election
Published December 2020
A new report outlines what we did to prepare for Election Day. We describe the advocacy and structural work that we adopted for the challenge of running an election during COVID. We had more than 100 volunteers on the ground on Election Day, and we have over 300 reports from the field. Finally, this report provides a few lessons on what we learned, and of course, a few recommendations.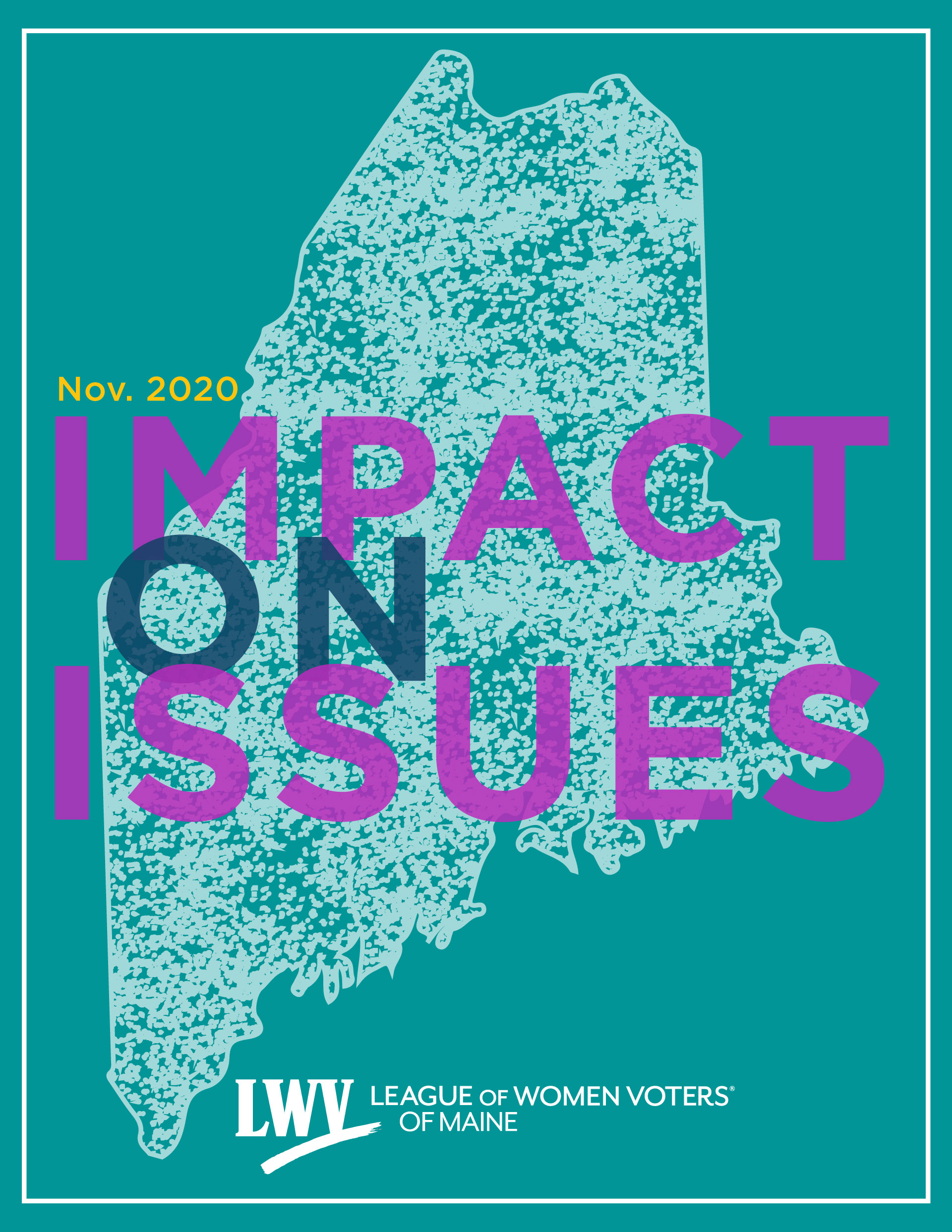 Impact on Issues
Published November 2020
Impact on Issues briefly traces significant actions and achievements of the League of Women Voters of Maine, includes the official statements of positions that formed the basis for action, and describes the League's current priorities.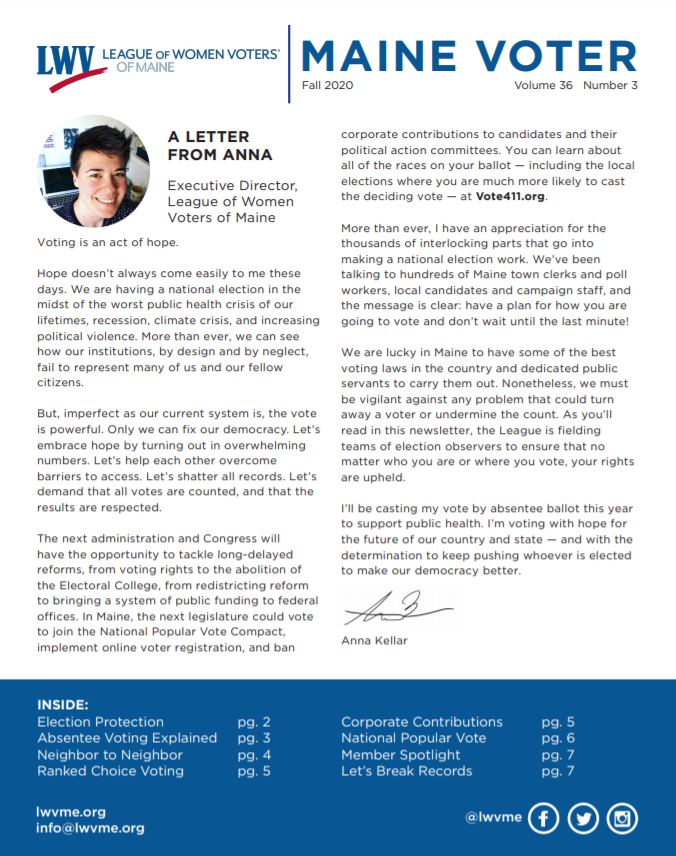 Maine Voter Newsletter
Published October 2020
The spring edition of our Maine Voter newsletter covers our election protection program, absentee voting explained, prepping our Neighbor to Neighbor program for the November election, and updates on ranked choice voting, corporate contributions, and the national popular vote compact. See the full newsletter archive.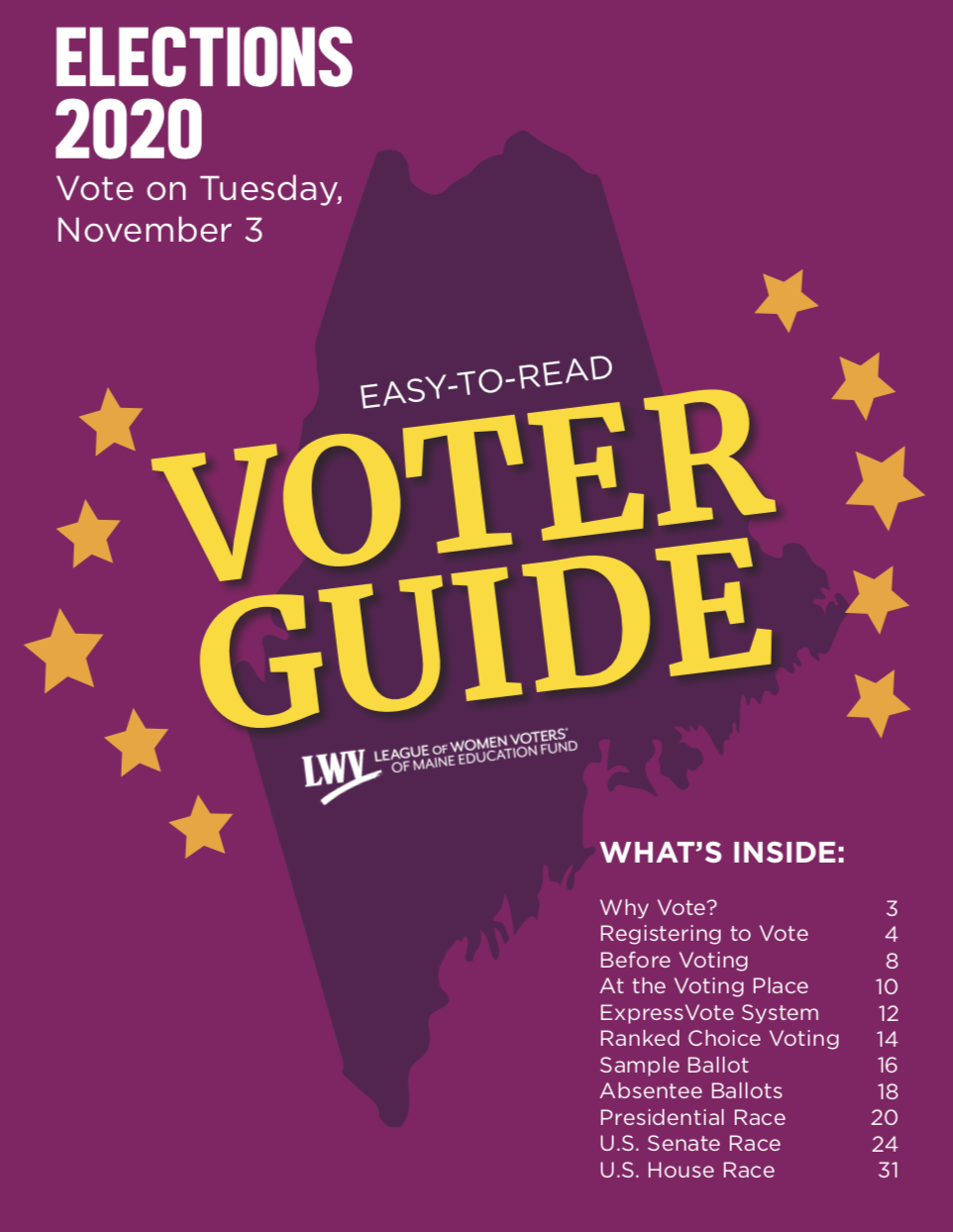 Easy-to-Read Voter Guide
Published October 2020
This information is nonpartisan. This means that the information in this guide does not support or oppose any candidate or political party. All candidate statements are provided by the candidates and are not edited or changed in any way by the League of Women Voters of Maine Education Fund. Candidate statements or explanations of any ballot questions included here do not represent the views of the League or any of our distribution partners, including any schools, libraries, nonprofit organizations, or agencies.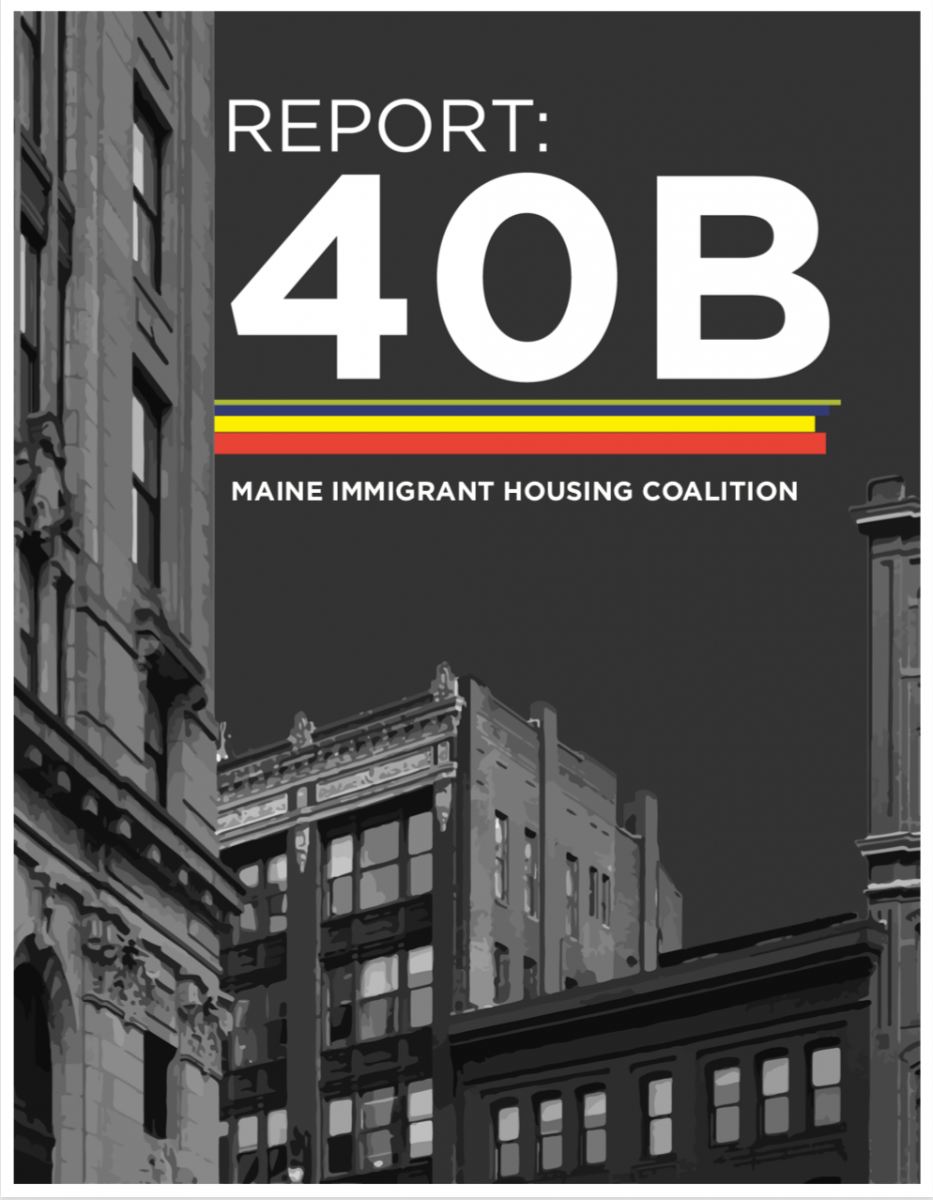 Report: 40B
Published July 2020
The Immigrant Housing Coalition embarked on this research to help identify some of the challenges in the affordable housing arena. This report is the first step to learn more about housing and affordable housing policy in Maine. As such, we have identified a policy gap in affordable housing development in Maine compared to our southern New England neighbors.
Report: Maine's July 14th Primary
Published August 2020
Holding an election during a global pandemic can be a messy business. It certainly tested Maine's election system. This report offers a summary of the successes and challenges of the primary, drawing on observations and reports from around the state as well as preliminary data from the Secretary of State.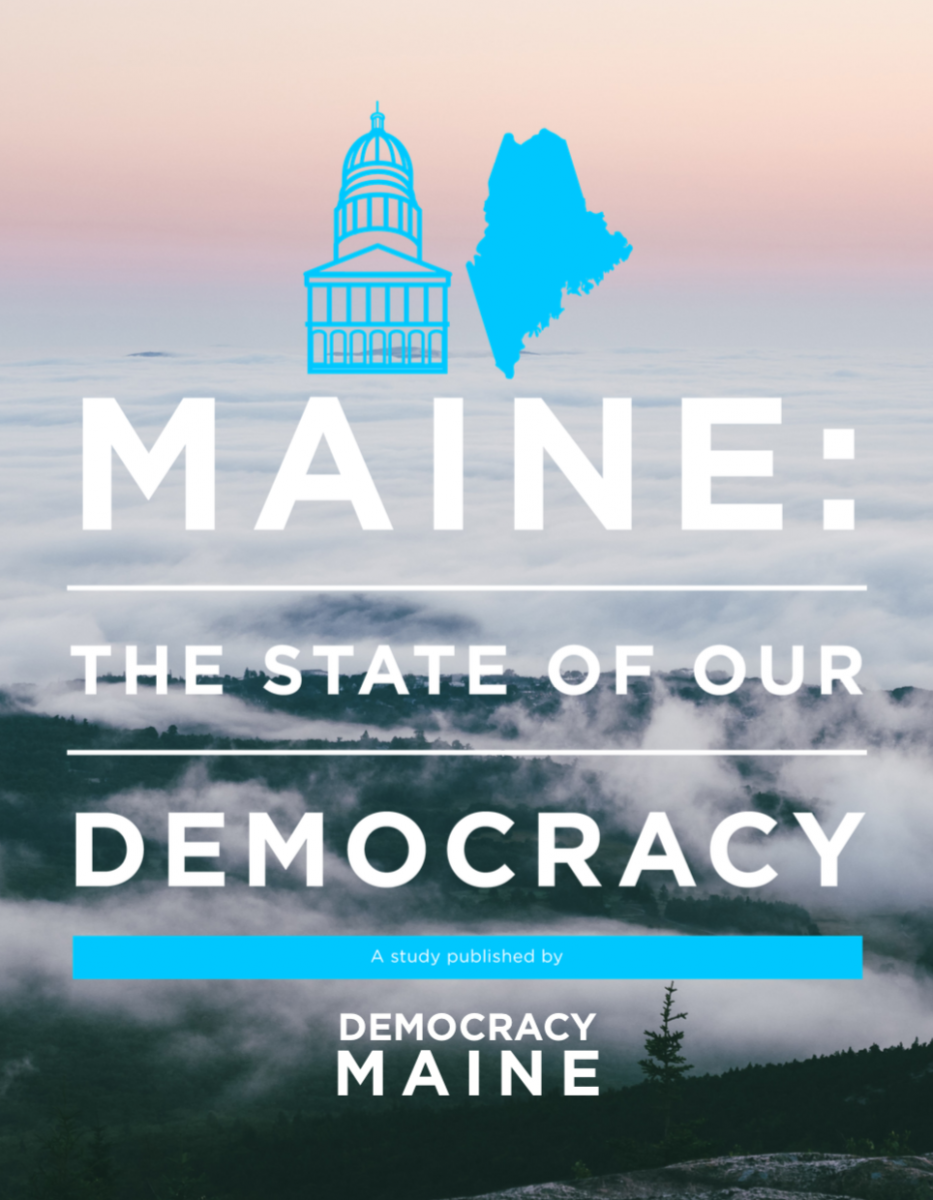 Maine: The State of Our Democracy
Published April 2020
There is no doubt that the COVID-19 pandemic impacted the normal functioning of Maine's government, with the early conclusion of the second session of the 129th legislature. Even in the midst of a crisis, our democracy remains vital. We hope that, as this crisis exposes weaknesses in our system, we can draw on our democracy's many strengths to ensure every Mainer's voice will be heard. Read the 2021 version here.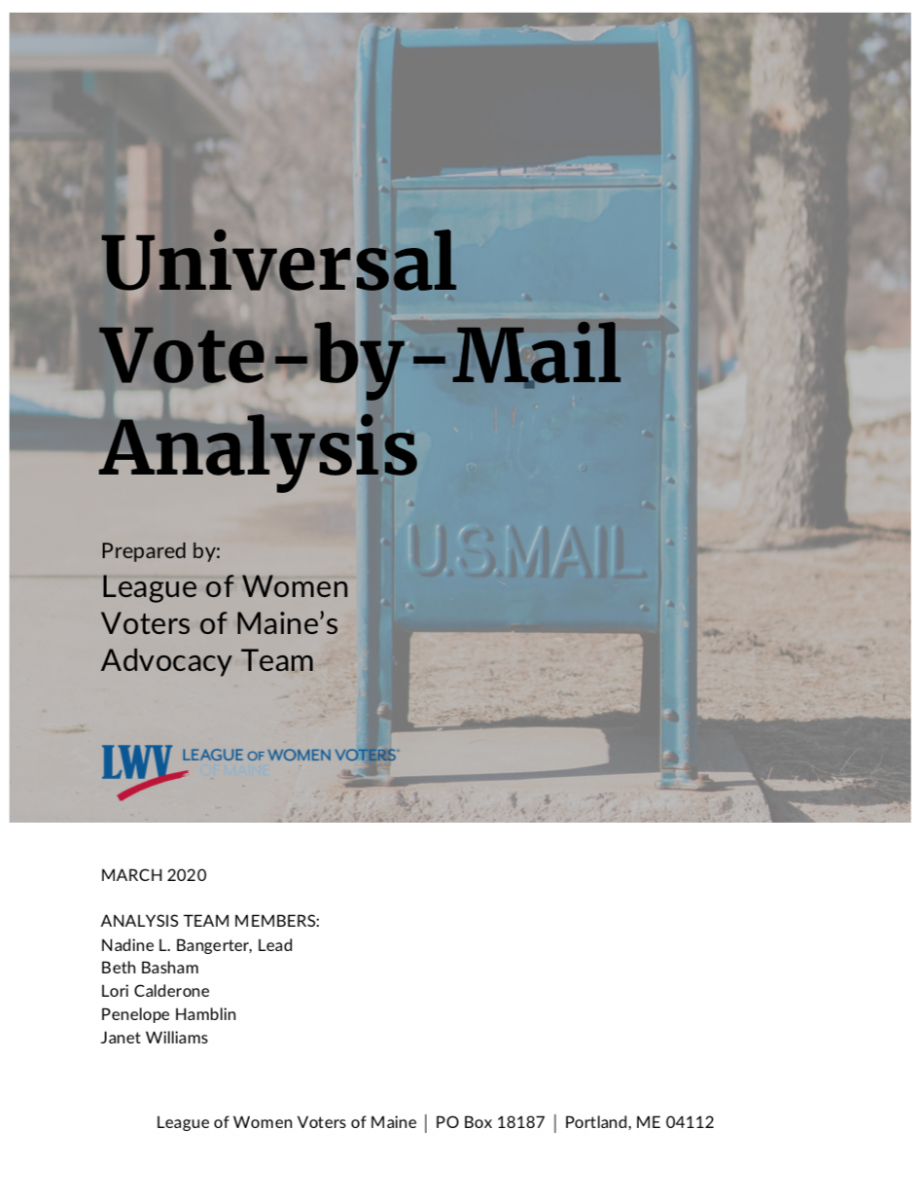 Universal Vote-by-Mail Analysis
Published March 2020
In an analysis of all-mail elections (also known as Universal Vote by Mail), our Advocacy Team identified best practices to ensure that no voter is left behind. We hope that our conclusions will help inform thinking about how best to guarantee secure, accessible and accurate elections in this time of great uncertainty and for the future.
Publications of the LWVME Education Fund
List of Ed. Fund publications and voter guides
Toolkits
Forums in a Box: Toolkit for Local Organizers
League Policy on Candidate Forums