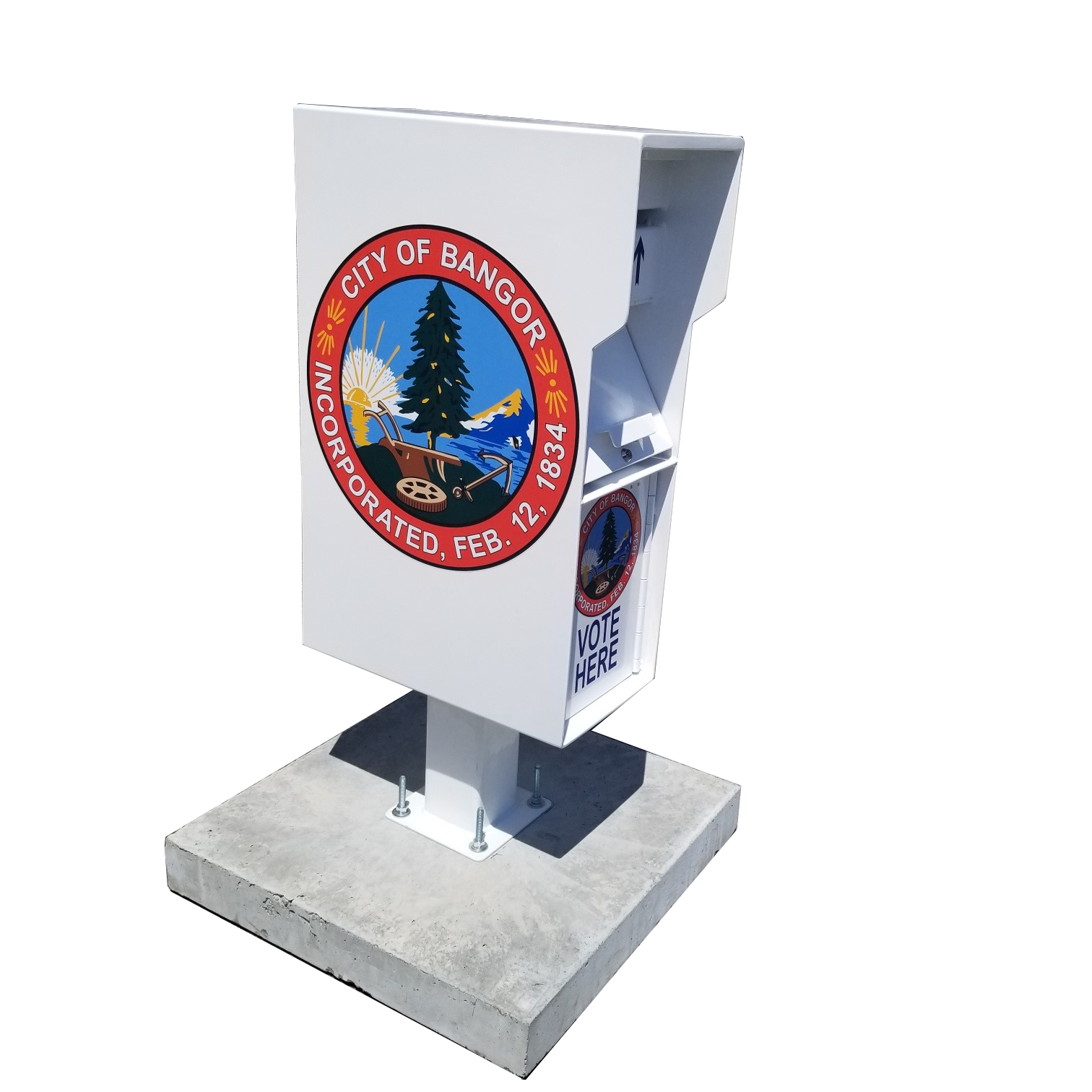 Absentee ballot drop boxes are safe, secure, and convenient. Most of Maine's municipalities have opted into the absentee ballot drop box system, but the quality of those boxes can vary widely. Adding or improving a ballot drop box is an easy way for towns and cities to support absentee voters. 
In order to get a better sense of how different towns and cities are implementing their boxes, we need photographs of ballot drop boxes across the state. This is where you come in! Send us photos of ballot drop boxes from anywhere in Maine, and we will enter you in a drawing to win sweet gear donated by Patagonia! The drawing will be held on November 1, and we'll reach out to the winners right away. You'll also be helping us keep our free map of drop box locations up to date.
You can submit your photos by posting them on Instagram, Facebook, or Twitter — just include the hashtag #dropboxscavengerhunt. Alternatively, feel free to submit your pictures using this form. Make sure the drop box and its surroundings are clearly visible!