Neighbor to Neighbor Voting Project
Neighbor to Neighbor Voting is a project of the League of Women Voters of Maine designed to increase voter engagement and participation in our political process through canvassing neighborhoods with low voter participation. The project offers residents the opportunity to learn about the electoral process, registering to vote, requesting an absentee ballot, and changing one's party affiliation before an election. This is a volunteer-based project: a neighbor talking to a neighbor. It is nonpartisan and intended to educate rather than to persuade. We partner with local property owners/managers, community leaders, and nonprofit organizations to foster a collaborative process.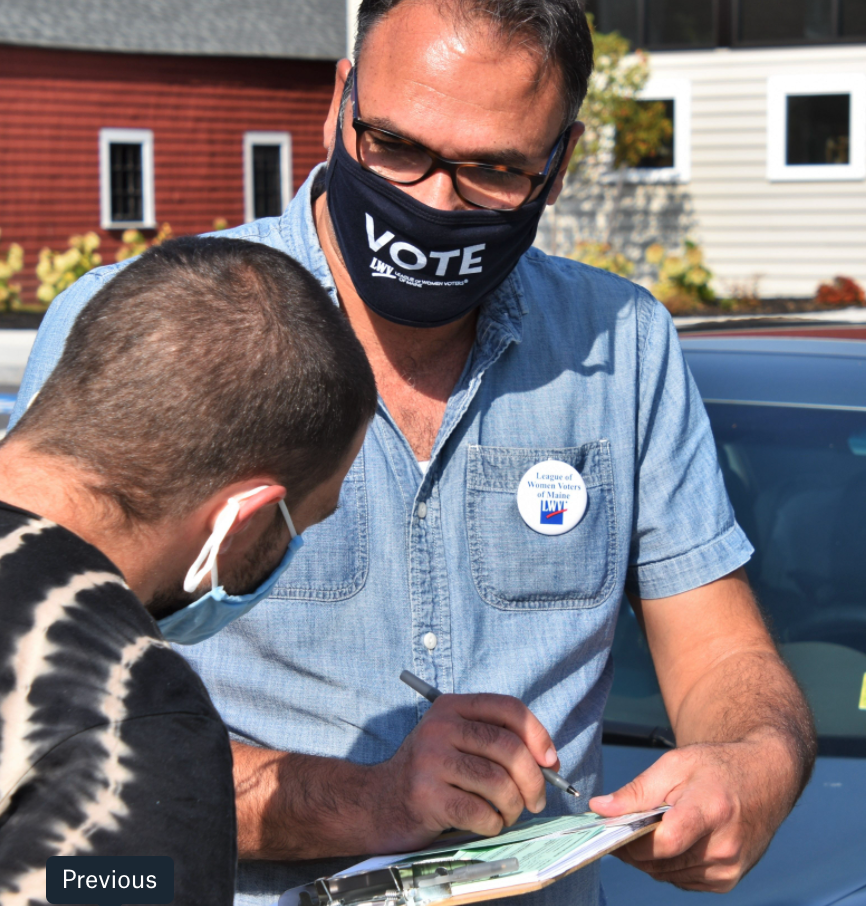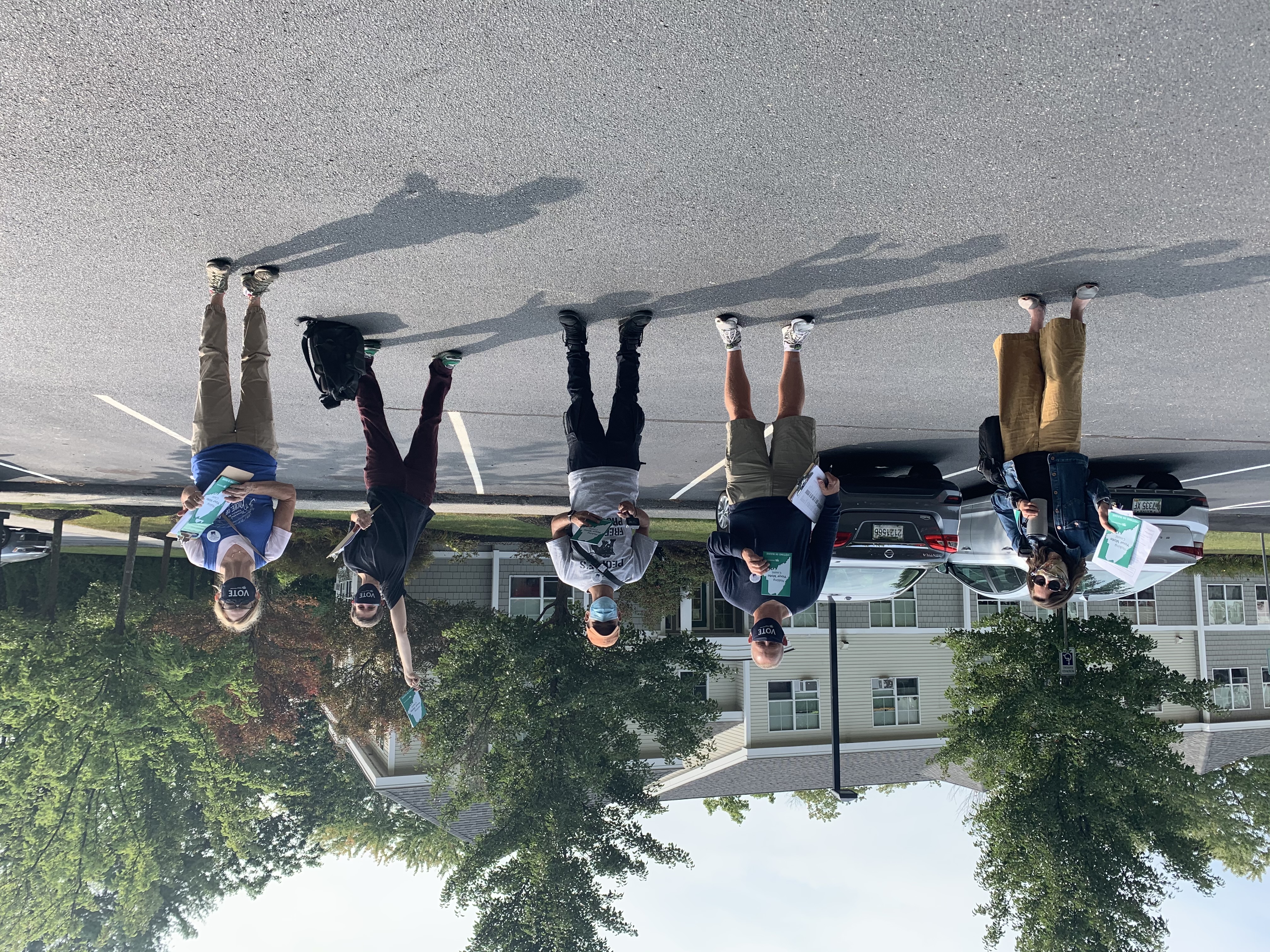 Registering voters ahead of the November 3, 2020 election.
This model started in Portland as a pilot project in September of 2019 in partnership with Immigrant Welcome Center (IWC), Common Purpose, and Avesta Housing. Avesta Housing sent out notice to all its residents prior to our volunteers' arrival. As a result, our volunteers had a pleasant experience having conversations and registering residents to vote. In addition to Greater Portland, we are bringing this model to Lewiston/Auburn and Bangor to offer residents of those cities the opportunity to increase their political awareness and participation.
The project consists of knocking on doors, and talking to residents about elections, voting, and other forms of civic engagement. Residents will be offered the opportunity to register to vote if they haven't already. For those residents who prefer to vote absentee, our canvassers will explain the absentee ballot request process and offer the form. We have election brochures translated into five languages (Arabic, English, French, Somali, and Spanish).
Volunteers are asked to participate in a canvassing training prior to engaging voters. First-time volunteers will be matched with experienced canvassers on their first voter engagement shift. The shifts are two to four hours each, and volunteers are encouraged to pick more than one shift on each drive.
"It took courage and commitment to knock at a stranger's door. Once I got in contact with the first person who told me that she had never registered to vote because no one ever told her it was important, I realized how important it was to engage our neighbors and volunteer in our political process." — Ali Kabirigi, Volunteer Canvasser, Neighbor to Neighbor Voting Project
To get involved or for more information, please fill out our interest form! You can also contact us directly at volunteer@lwvme.org.
---
UPCOMING NEIGHBOR TO NEIGHBOR EVENTS