Action Under the Dome for Monday, May 24
A number of towns will have a summer election on Tuesday, June 8. Do you know your voting plan? If you want to vote via absentee ballot, you'll have to visit your Town Clerk's website. Click here to look up the contact info for your Town Clerk, and don't forget to check out our handy Absentee Dropbox Map to see where the dropbox is located in your town. Our non-partisan voting guide is also one click away: Vote411.org. .
NEWS: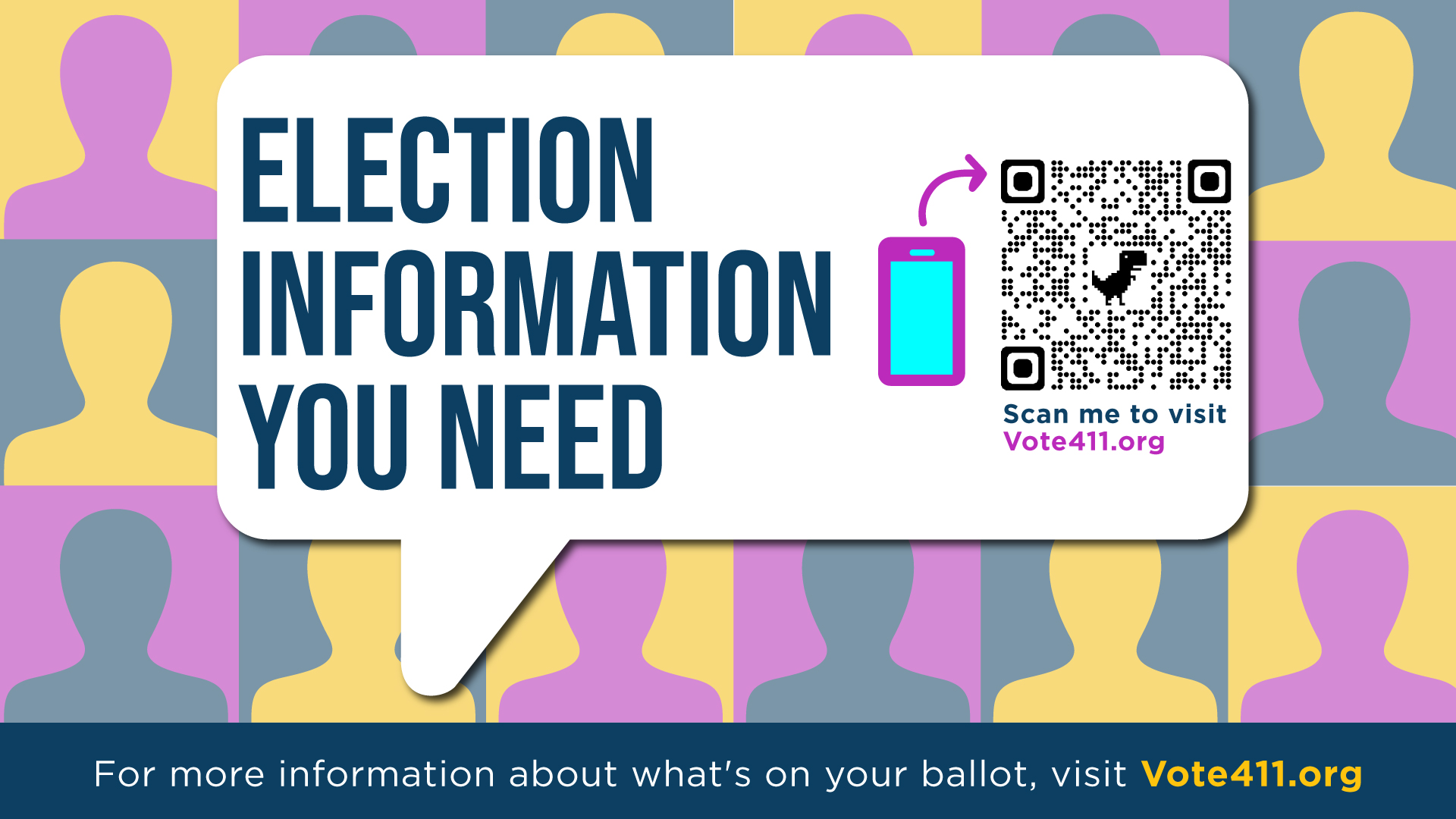 The election is just three weeks away: For several cities, Election Day is on Tuesday, June 8. We've collected voter info for Dover-Foxcroft, Durham, Ellsworth, Falmouth, Freeport, Portland, Pownal, and Yarmouth. By visiting Vote411.org, you can see what's on the ballot, find your polling place, and much more!
WHAT THE LEAGUE IS WORKING ON: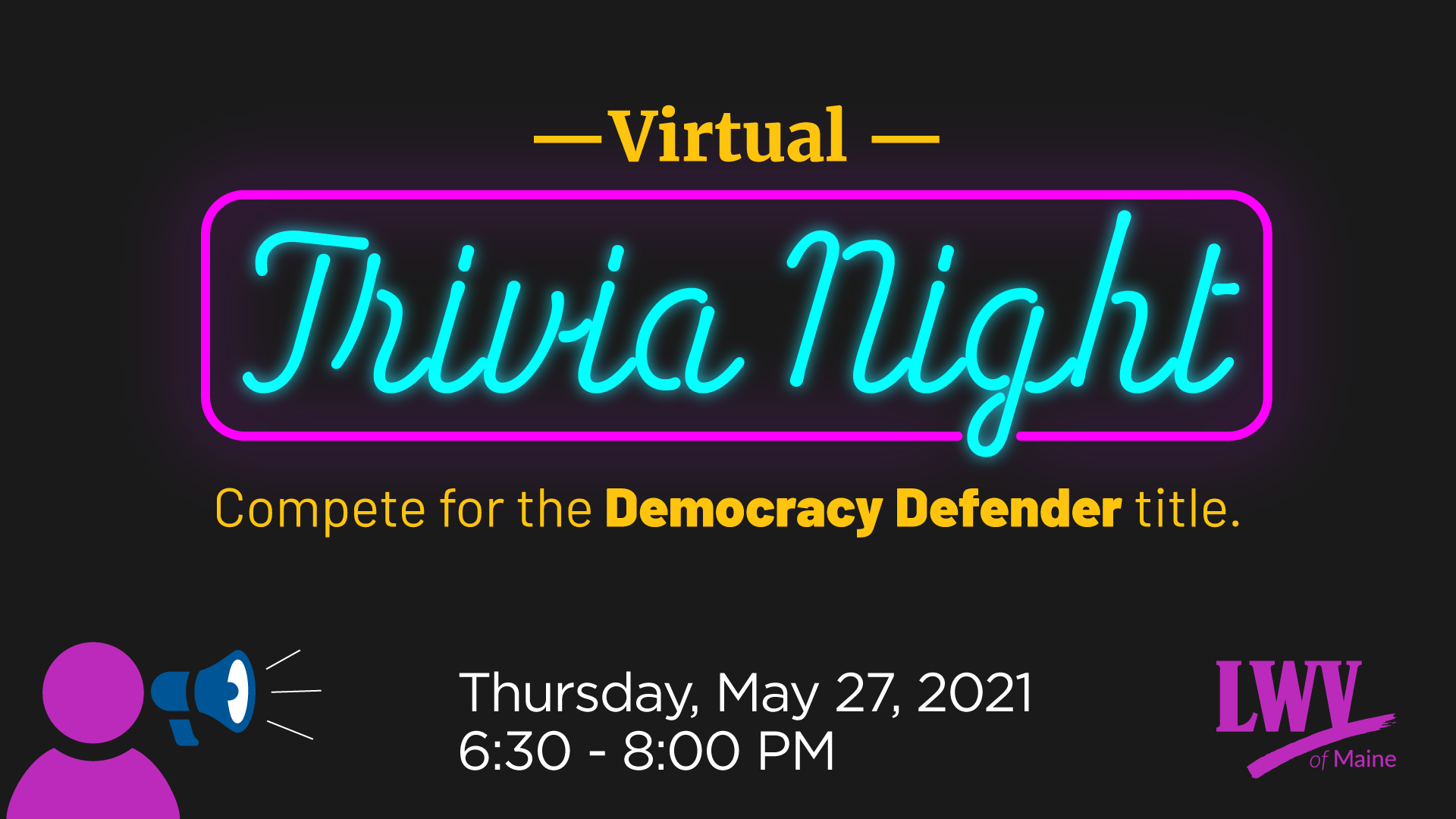 Democracy isn't trivial, but we can still have a good time! Join us for an evening of trivia questions that will test your knowledge. Gather a few of your favorite people — or find a team on the night and make some new friends. The winning team will leave with prizes, including the coveted Democracy Defender title and a custom Zoom background to go with it. Click here to register.
Happy trails for semi-open primaries (for now): LD 231 passed out of the VLA committee this week! LD 231 would implement semi-open primaries, meaning unenrolled voters would be permitted to cast one ballot in the primary of their choice. Republicans would not be able to vote in Democratic primaries, and Democrats would not be able to vote in Republican primaries.
A tweak to the flow of money from PACs: 1621 also passed out of the VLA Committee! Senator Maxmin's bill takes existing Political Action Committee (PAC) laws and fine-tunes them to increase transparency, reduce opportunities for corruption and self-dealing, and increase accountability.
National Popular Vote is kaput: The VLA committee unanimously voted "Ought Not to Pass" on LD 1330 and LD 1384, meaning that the National Popular Vote (NPV) will not move forward this year. In committee, several lawmakers expressed support for changing how we elect the president and revisiting NPV with more time to consider it, so we expect this bill to return in future sessions. Over the past few years, we've had countless conversations with supportive lawmakers and Mainers all over the state who want to ensure that every vote is equal. We'll continue to build momentum around NPV.
The rest of our priority bills are unchanged from last week. Quite a few other bills got killed during the floor session last Wednesday. The Legislature is planning to reconvene on June 2 and 3, every day the week after, and a few more days the week after that. See the full legislative calendar here.