Democracy Forum on WERU FM Community Radio
Listen to This!
June 18 -- Protest: Good Citizenship at Work?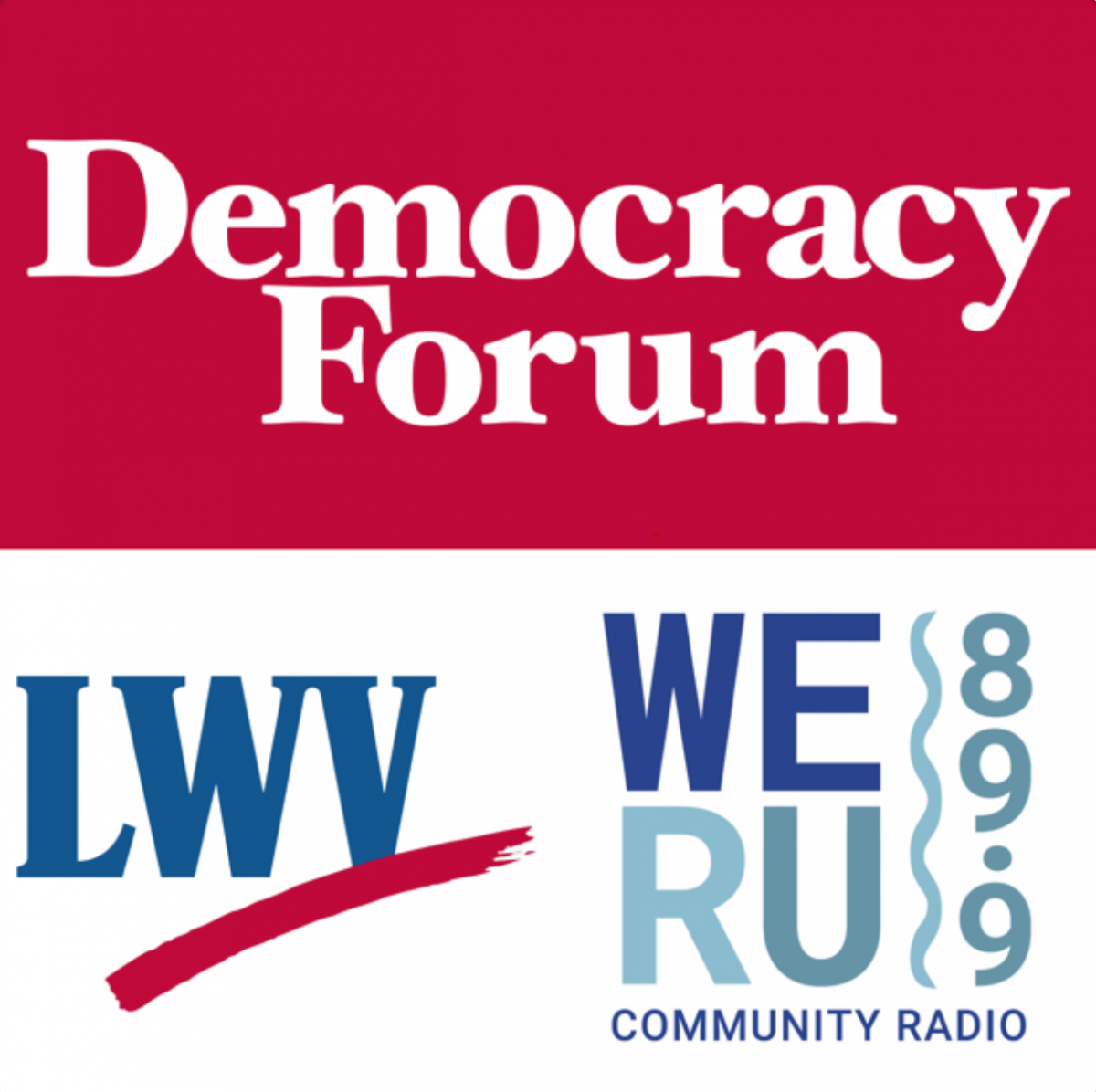 The League of Women Voters-Downeast in cooperation with WERU FM produces a monthly radio program on topics in participatory democracy. It's called the Democracy Forum.
Broadcasts may be heard from 4:00 p.m. - 5:00 p.m. on the third Friday of the month at WERU Community Radio, 89.9 FM. Listen on the web at WERU FM. The show can also be heard in the Portland area at 11:30 a.m., the first Sunday of the following month, at WMPG Community Radio, 99.9 FM, streaming at wmpg.org
In September, 2018, the Democracy Forum won top honors from the Maine Association of Broadcasting for public affairs radio.
Broadcasts are available as a podcast from WERU FM.
Here is information about our upcoming broadcast.
June 18 -- Protest: Good Citizenship at Work?

This new episode will be pre-recorded on June 16; no listener calls will be taken. Comments and questions may be emailed to news@weru.org with Democracy Forum on the subject line.
"To protest against injustice is the foundation of all our American democracy." Thurgood Marshall
We'll talk about whether protests are a legitimate, if not necessary, form of civic participation. Are protests good citizenship or are they civil disorder? Is protesting effective in changing public policy? What's the difference between protest and insurrection? Are nonviolent actions more effective than those that involve violence? What different forms can these actions take: demonstrations, strikes, riots, occupation, boycotts, divestment, disengagement? What are some examples where protest movements succeeded?
In case you missed it live, you can listen to this show from the archive at weru.org.
Special Guests:
To learn more, follow these links to related content: