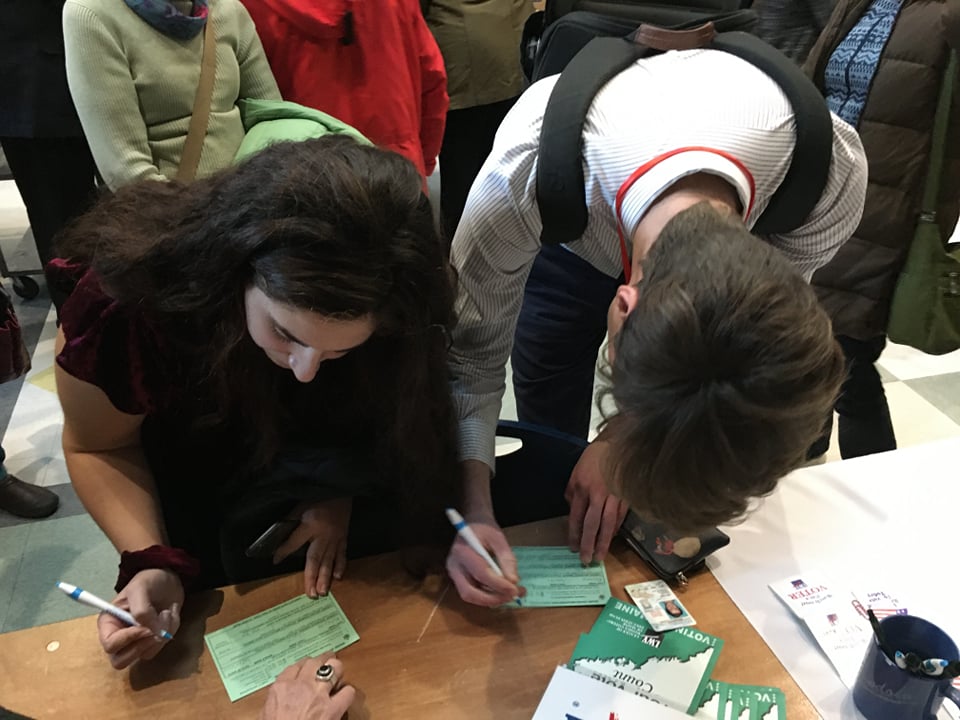 The League of Women Voters of Maine volunteers to register students in high schools around the state.
In Maine, high school students can pre-register from age 16.
If you are interested in volunteering or setting up a voter registration drive in your high school, contact one of your local leagues or email our Education and Engagement Projects Manager.