Downeast
Date & Time
Place
Description
Wednesday
Jan 27, 2021
5:00 pm
Zoom

LWV Downeast Book Group - RESCHEDULED

Our book group, like so much else, has moved to Zoom. For January, we're reading the The Warmth of Other Suns: The Epic Story of America's Great Migration by Isabel Wilkerson. From the publisher: In this epic, beautifully written masterwork, Pulitzer Prize–winning author Isabel Wilkerson chronicles one of the great untold stories of American history: the decades-long migration of black citizens who fled the South for northern and western cities, in search of a better life. From 1915 to 1970, this exodus of almost six million people changed the face of America.

Email downeast@lwvme.org for more information or to get the Zoom link.
The Democracy Forum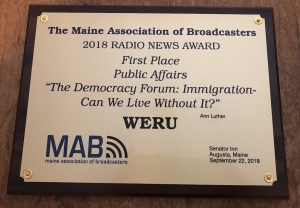 Beginning in 2004 and every four years since, the League of Women Voters - Downeast in cooperation with WERU FM has produced and sponsored a series of radio programs on topics in participatory democracy called the Democracy Forum.
Beginning in 2017, just because there's so much to talk about, we continued the conversations for the first time into a non-election year, and we've been doing it every since.
In September, 2018, the Democracy Forum won top honors from the Maine Association of Broadcasting for public affairs radio.
Broadcasts may be heard from 4:00 to 5:00 p.m. on the third Friday of the month. Listen live at WERU Community Radio, 89.9 FM, streaming on the web at WERU.org.
Here is information about current programs. Programs from the 2016, 2012, and 2008 archives are also available online.
We welcome volunteers who are interested in planning and producing the programs. This great project has taught us so much and made friends of our colleagues. For more information, contact us at downeast@lwvme.org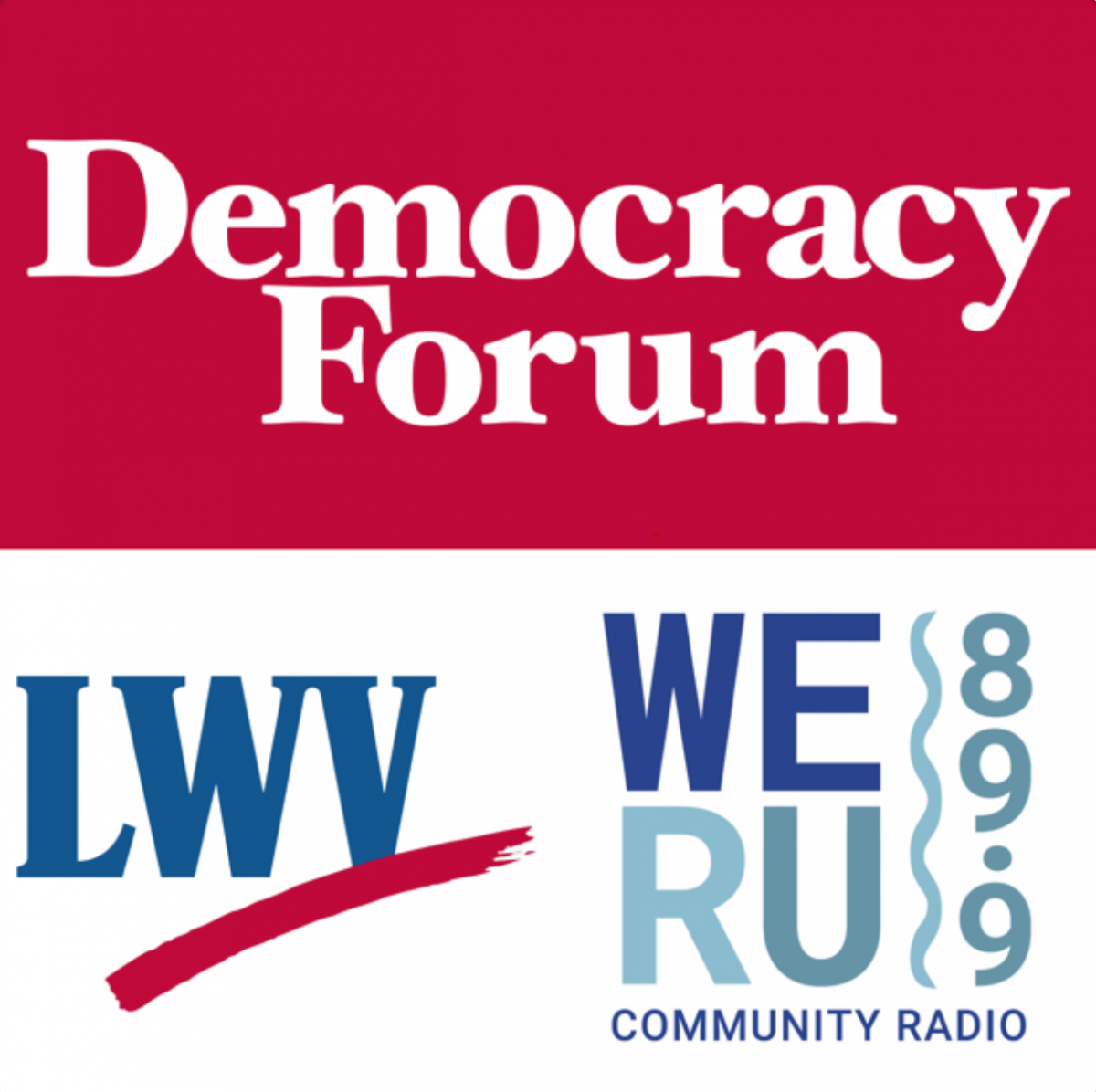 Book Group
Our book group meets more or less monthly. We've read a lot of great books about democracy, politics, and American history. You're welcome to join us. Visit the
calendar
for the upcoming selection and details.
Join Us
Including communities in Hancock County.
Check the Calendar for upcoming events near you.
Missed our meeting on Monday, August 24? Check out a recording here.
Membership
Looking for a place to get engaged? Join the League of Women Voters - Downeast? Join online with a credit card here.
Contacts
PO Box 1394
Ellsworth, ME 04605
(207) 622-0256
downeast@lwvme.org