Elections 2021
Upcoming Elections
Towns across Maine, including Portland, will have municipal and referendum elections on Tuesday, November 2.
How to vote in MaineAbsentee Dropbox Map
Voting information is available in these languages:
What's on your ballot?
All voters will have three state-wide referendum questions on their ballots. The questions include a corridor referendum, a bond issue, and a food sovereignty constitutional amendment. In these videos we talk with local experts, helping voters to feel more informed and confident about how they'll vote in November. These discussions are nonpartisan.
Question One would ban the construction of high-impact transmission lines in upper Kennebec and require a two-thirds vote of the legislature to approve similar projects in the future.
Question Two is a straightforward transportation infrastructure bond, asking voters to approve a $100,000,000 bond issue to be matched by an estimated $253,000,000 in federal funds.
Question Three asks voters to approve a constitutional amendment asserting that all people have the right to produce and harvest food for their own nourishment and sustenance.

Election Information You Need
By visiting Vote411.org, you can see what's on our ballot, where candidates stand on the issues, check your voter registration, find your polling place, and much more!
Help us spread the word. Click the links below to download and print these flyers.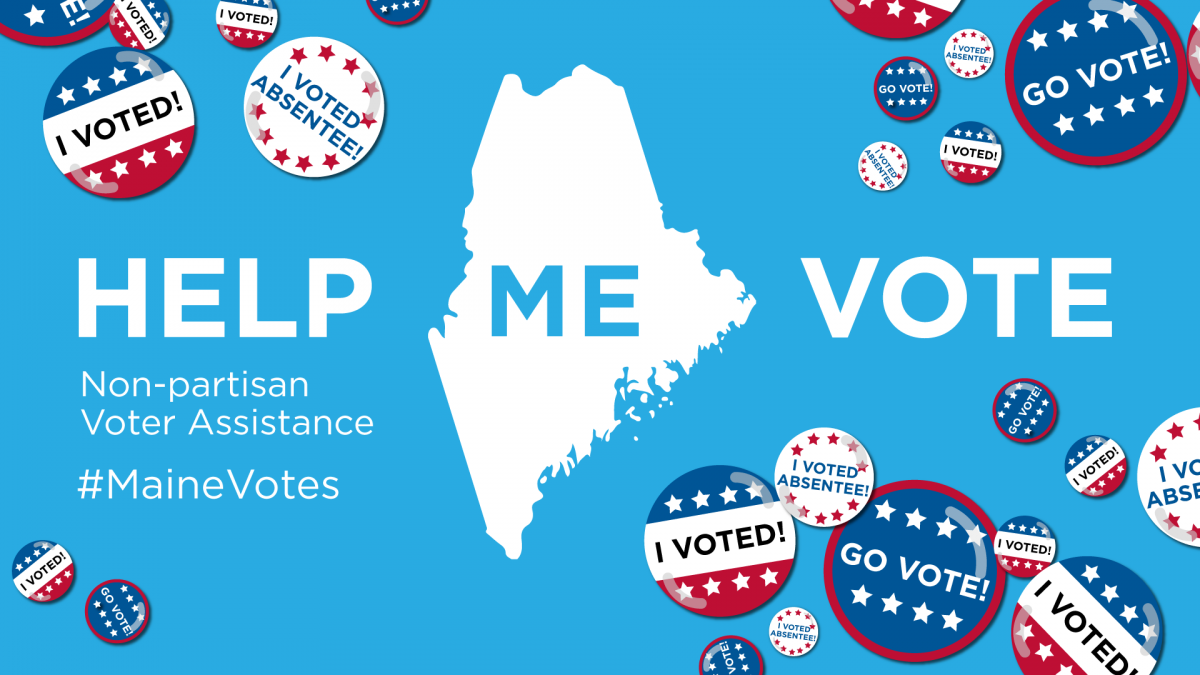 Help ME Vote Facebook Page
Click here to join the "Help ME Vote" Facebook page. This group is public and open to everyone. You do not have to join the group in order to few posts and previous questions. This is staffed by experienced volunteers who can can answer things like:
+ How do I register to vote?
+ How does absentee voting work?
+ What might be on my ballot?
+ How does Ranked Choice Voting work?
We are monitoring frequently-asked questions and following up on situations that require intervention at the town or state level to ensure voters are getting accurate information and are able to vote.
Volunteers needed now!
As November approaches, we're gearing up to send trained observers to elections around the state again. Our election observation pilot program last year was incredibly successful, and gave us a good picture of what's going on around the state. If you're interested, please fill out this intake form. We'll get you training, coordinate schedules, and help connect with the clerks. If you have a few hours to spare on election day, you can be part of creating a clear picture of Maine's elections.
_____________
Related links: